Best Cannabis Gummies
Oasis Cannabis Superstore is excited to announce a new line of affordable cannabis gummies. Mirage gummies are made right here in Denver, Colorado! Mirage fruit flavored marijuana gummies are hand crafted using high-quality cannabis oil, along with other cannabinoids and terpenes to deliver a consistent effect, every time.
Our customers love the fresh flavors and the low cost (only $10.00 for a 100MG package). At Mirage, we have chosen not to cover our gummies in sugar, making our gummies a healthier option than most. Also available in Sugar-Free Options! Check out our edibles page for more information on cannabis edibles.
Mirage Gummy Flavors
Mandarin – Sativa
Passion Fruit – Indica
Pomegranate – Indica
Nectarine – Sativa
Sugar Free Mango – Sativa
Sugar Free Guava – Indica
Strawberry Kiwi – 1:1 THC/CBN
Prickly Pear – 1:1 THC/CBD
Sangria – Hybrid
Mirage Gummies Flavors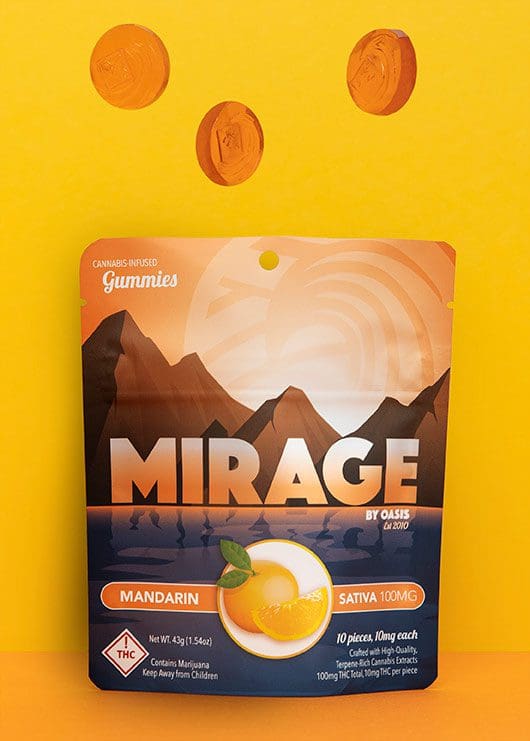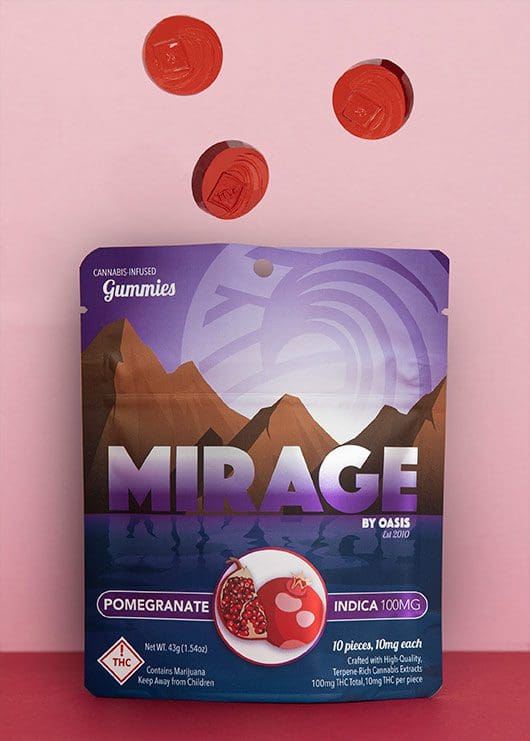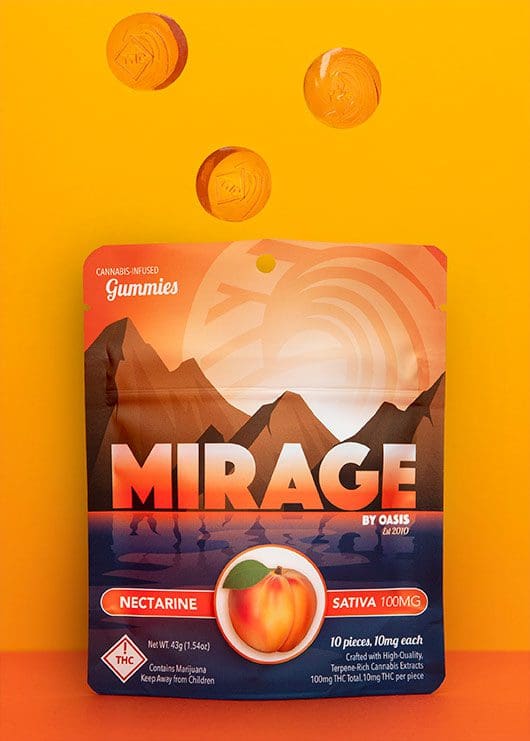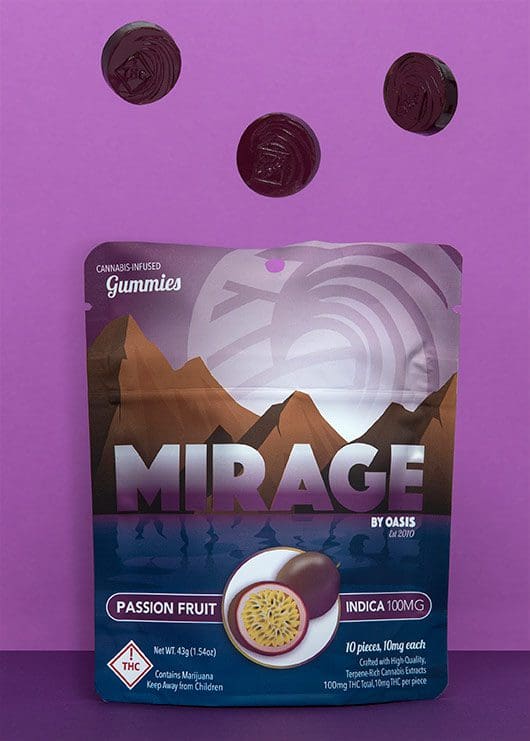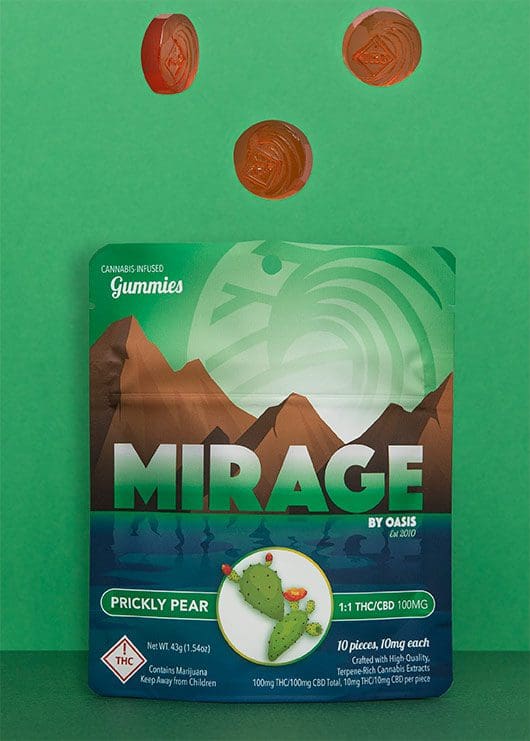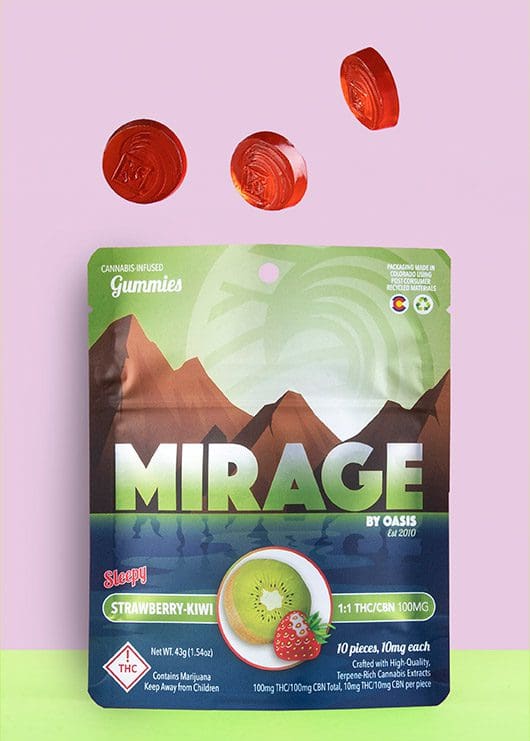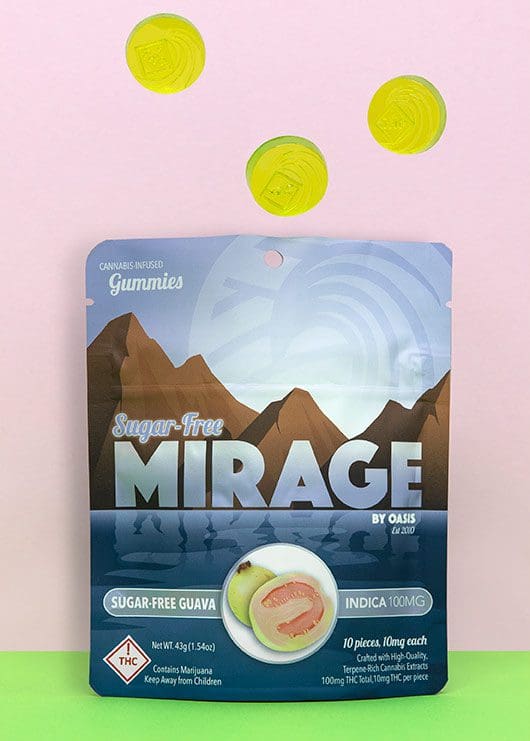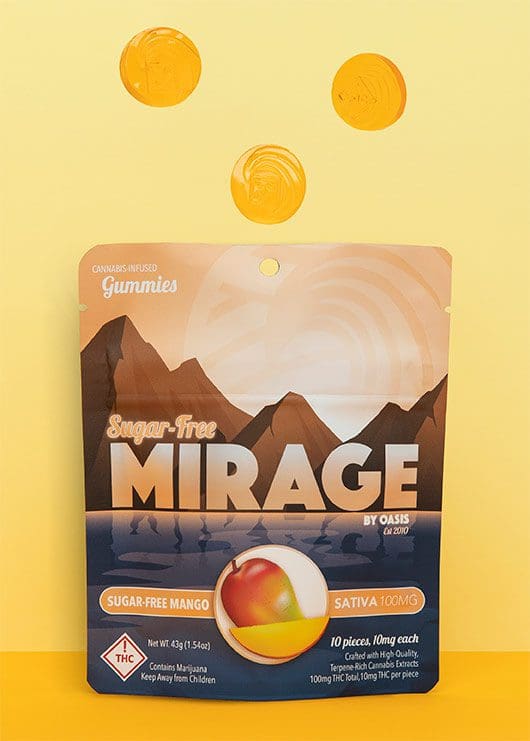 Oasis Deals & Events
Signup to get our best deals and specials.