New Denver Murals Thank Doctors and Nurses on the Frontline of Coronavirus.
We are in this together. Thank you to our healthcare and frontline professionals working tirelessly to keep us safe!!!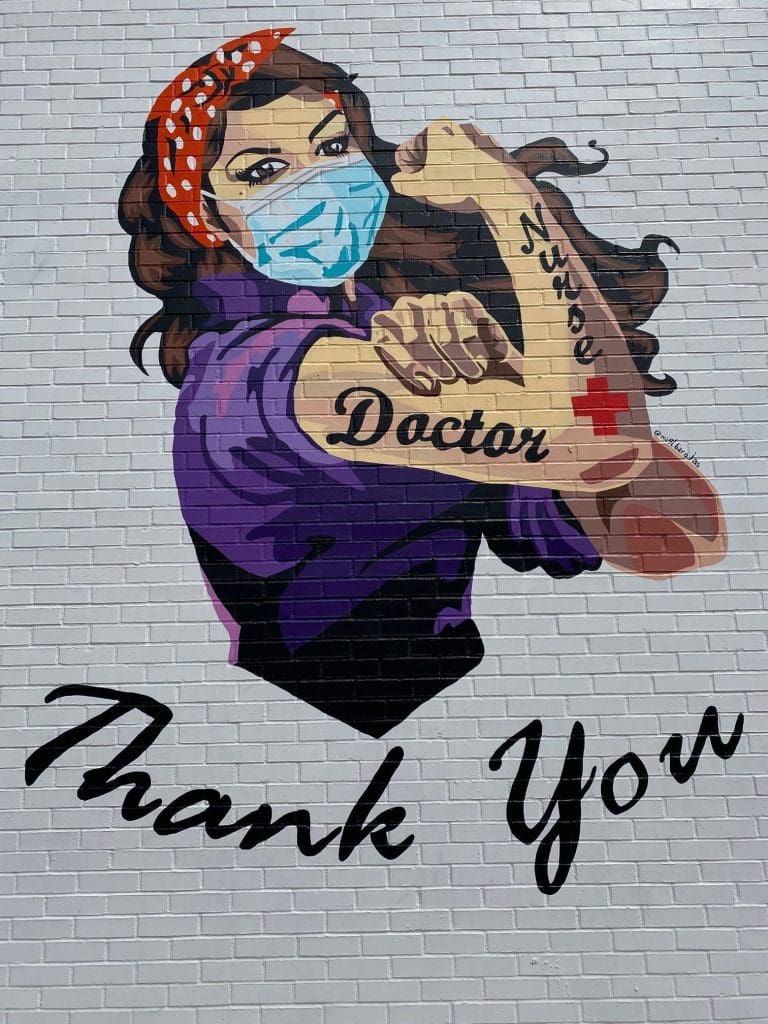 We painted these murals in honor of each professional working to care for us in the Denver community. As we embrace our new normal, we're reminded of the strength that comes in watching out for one another in uncertain times.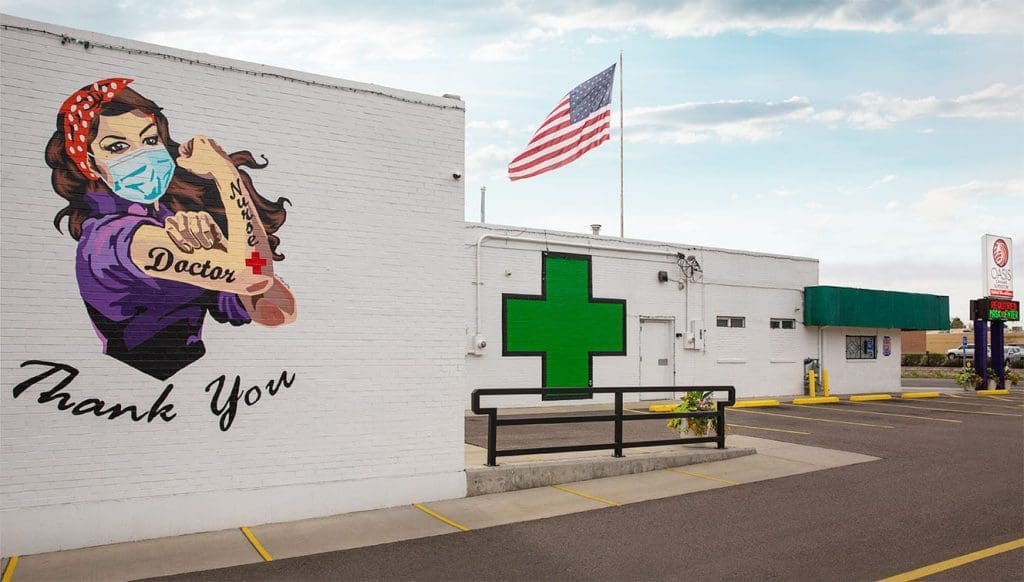 "The murals were designed to show appreciation for our health care workers and to those on the front lines. They represent the strong level of teamwork within our community, as we all work together to get through this as quickly, and safely as possible. We are extremely thankful for the support from all of our employees and customers keeping our small business alive. Together, as a community, we WILL get through this."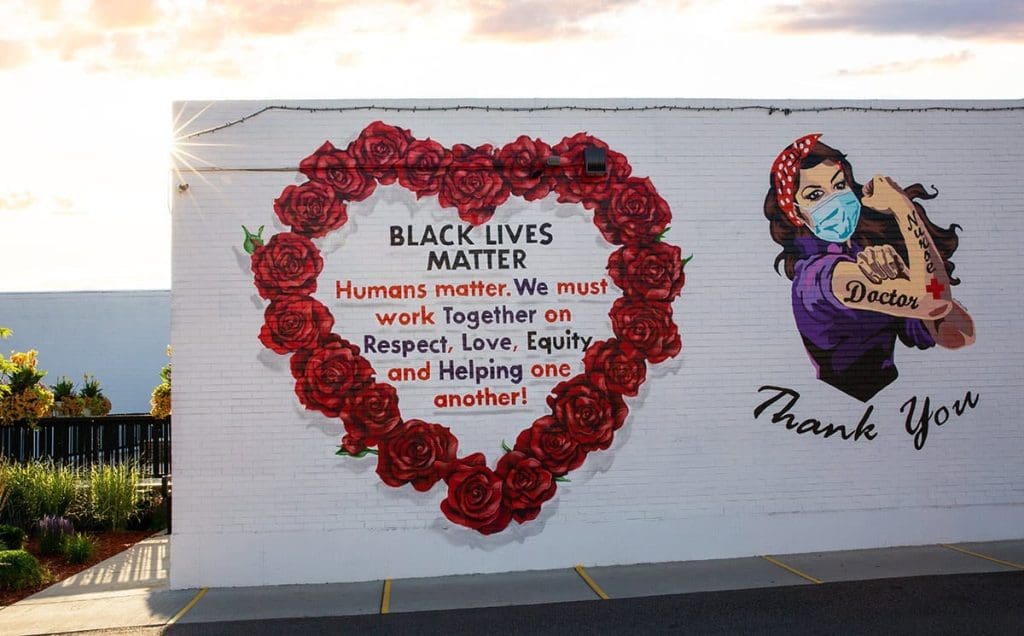 We're incredibly grateful for the support of these professionals in addition to that of our friends, family, neighbors, and strangers. It's often the hardest times that bring us closest together, and we feel especially united in the cannabis industry.
That's why we're committed to do everything we can to provide our community with a clean, safe, and stress -free shopping experience.
Yesterday, May 6th, Denver County's facemask rules went into effect. Any individual found in non-compliance will receive a $999 fine. At Oasis, we're now happy to provide customers with facemasks, upon arrival, for just $1 each.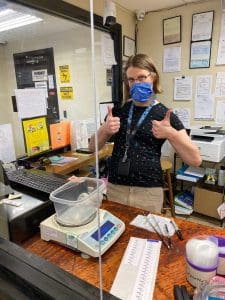 Pre-order to speed up you're in-store pickup service. Place an order for your favorite cannabis products from our Denver online dispensary and pick them up in-store. No waiting in line! Keep yourself and your neighbors safe with this simple step.
In-store, social-distancing protocol is active (including marked standing-spots on the floor 6-feet apart), plus we remain fully staffed with a dedicated sales team to swiftly move all customers through the buying process. Sneeze guards are up, sanitization is a TOP priority, and our COVID-19 informational flyers are posted to remind everyone of proper COVID-19 etiquette.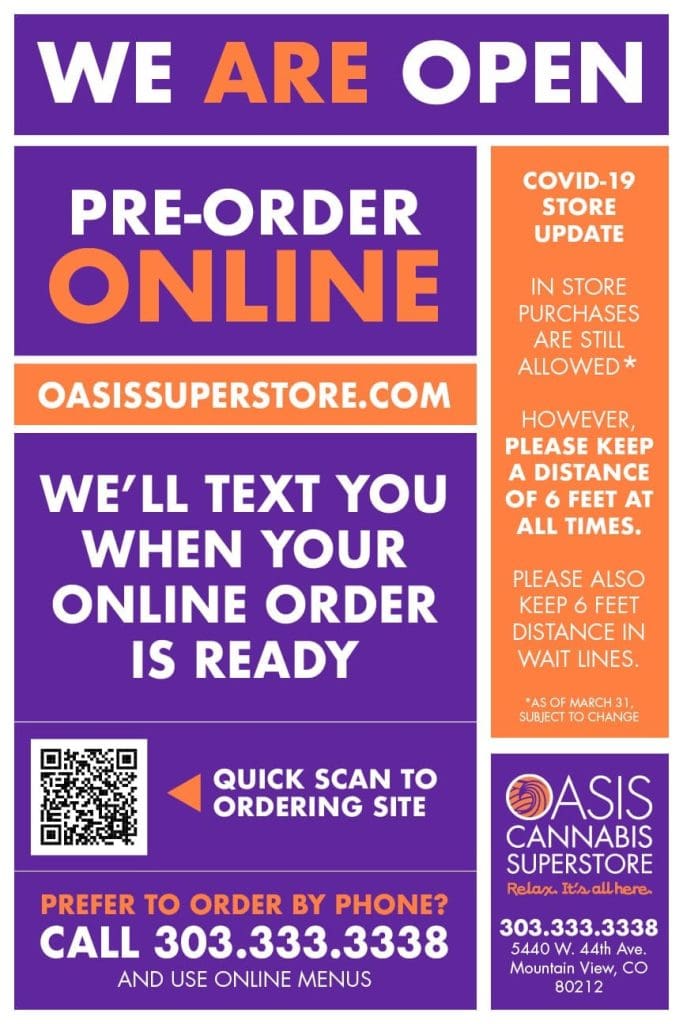 Love our murals? Please share them on social media in support of healthcare and frontline workers here in Denver, #oasissuperstore. Remember, we're in this together. Stay strong and stay resilient.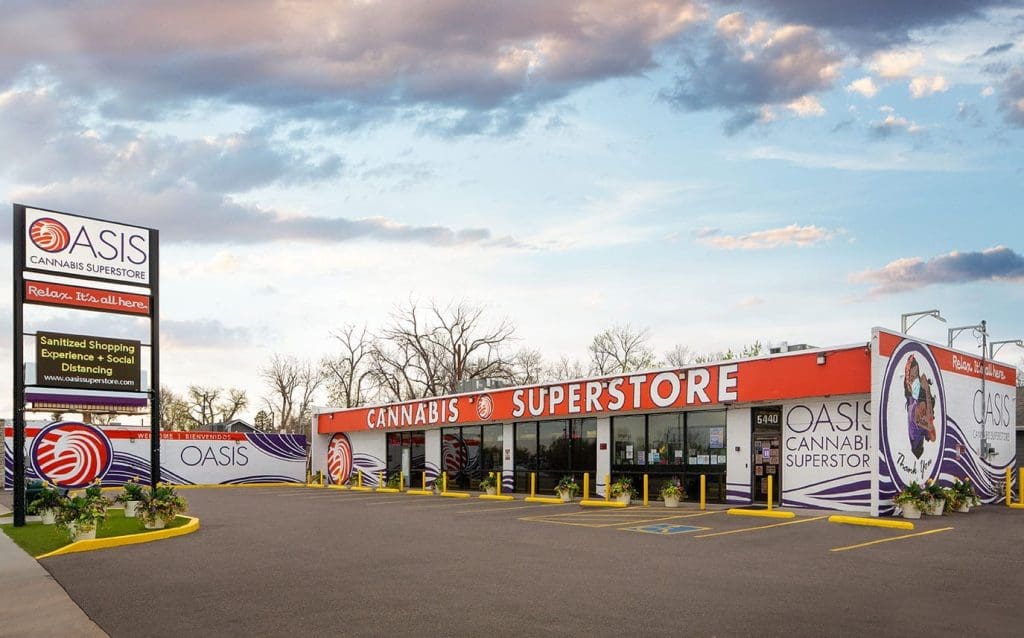 Both Oasis Superstore Denver dispensary locations are open.* We STRONGLY encourage you to pre-order marijuana online now. We will text you when your online cannabis order is ready for pickup. Call 303.333.3338 (North Store) or 303.756.1494 (South Store) to order by phone. *Store hours & availability subject to change. All customers must follow in-store social distancing rules. Safety is our #1 priority.
Denver Murals Thank Doctors and Nurses
Oasis Deals & Events
Signup to get our best deals and specials.