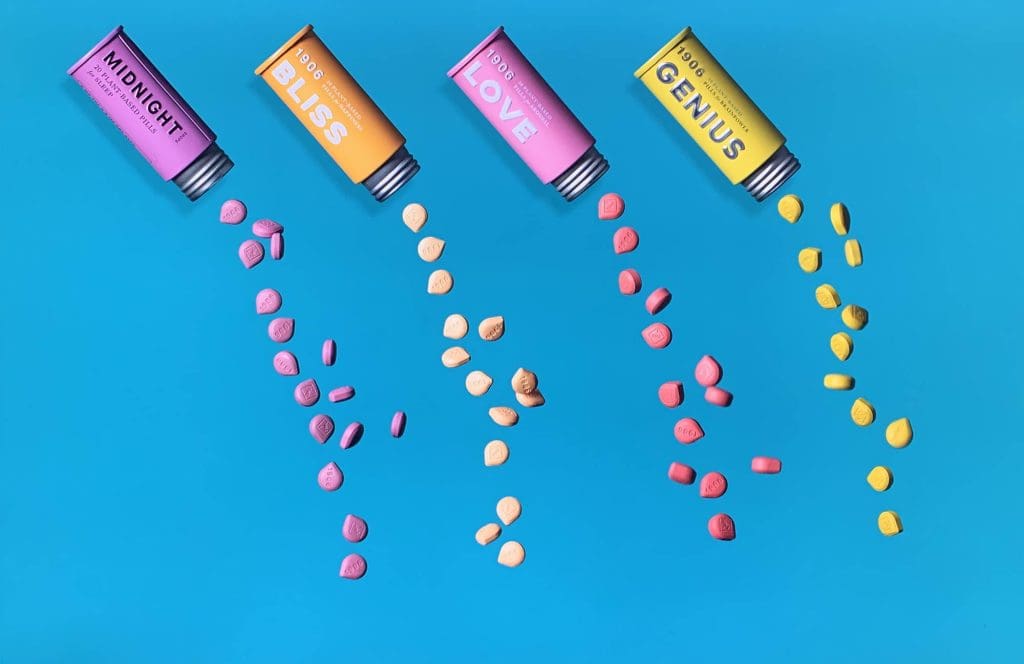 Take a ride through the tunnel of love with NEW Valentine's Denver cannabis deals 2022 perfect for the most romantic holiday of the year. Stop by this month for February partner cannabis specials and great discounts on your favorite products. Plus, take 15% off storewide on February 12. Read more about this Valentine's Day sale below. 
Shop Oasis in-store or online. 
Valentine's Day Sale February 12, 2021 – 15% OFF STOREWIDE 
This February 12, take 15% off your entire purchase – flower, edibles, concentrates, accessories, and more. Last year, we highlighted our favorite Denver Valentine's cannabis gifts. Treats from Canyon, Ripple, 1906, and Wanna (plus more) all made the list. This year, try something new or stick with what you know. Oasis is Denver's one-stop-shop for all your cannabis needs this holiday.  
February Denver Cannabis Deals – Oasis Partner Specials 
In addition to our Valentine's Day Sale, save with Oasis partner specials all month long. 
All Month Long 
20% off all Boulder Built Flower (including joints) (no concentrates)

 

50% off all Dixie products (excluding Mary's)

 
January 30 through February 5 
25% off all Kush Masters Products

 

30% off all Canyon Cultivation Products

 
February 6 through 11 
33% off all Ripple Products

 

30% off all Wyld Products

 

25% off all Gold Rush Concentrate Products (no dabs labs)

 
February 13 through 19 
35% off all Kanha Products

 

25% off all Natty Rems and Haze Products (including gummies/concentrates/flower)

 
February 20 through 26 
10% off all Green Dot Products (no flower, ALL concentrates)

 

50% off all TasteBudz and Ebb Products

 
February 27 through March 5 
40% off all 1906 New High's Products

 

25% off Dadirri Products

 
Denver Valentine's Day Cannabis Products 
Try these lovey-dovey cannabis products this Valentine's Day 
Love's Oven 100mg Hybrid Brownies – S'mores 
Nothing says Valentine's Day like chocolate. Try Love's Oven cannabis-infused (100mg) s'mores brownies with a strong and delicious chocolate/graham flavor. 
1906 Love Drops 1:1 CBD 75:75mg 
Drops for Arousal. An exquisite blend of five herbal aphrodisiacs and cannabis to boost arousal. Each Love Drop contains 2.5mg THC and 2.5mg CBD. 
Robhots – Gummies – Berries 
Robhots' multipacks are infused with raw THC distillate for a consistent and great tasting experience. Dosage is 100mg total per pack, with each pack containing ten 10mg pieces and three red flavors: cherry, grape, and strawberry. 
Coda – Chocolate Bar – White Chocolate Caramel & Corn 100mg 
Deeply caramelized white chocolate over sweet, popped corn. Finished with a dash of sea salt. The perfect fusion of sweet and salty. 
Wyld Strawberry 20:1 CBD:THC Gummies 
These gummies are made with real fruit, a hybrid terpene blend, and enhanced with cannabis-derived CBD oil. Perfect for relaxing your body while keeping your mind sharp and alert. Decompress or take the edge off. 
Happy Valentine's Day! In addition to the best cannabis edibles, concentrates, topicals, and flower, Oasis houses the largest collection of custom glass and smoking accessories in Denver. No other dispensary has the selection we do. 
Visit either superstore location for the best Denver Cannabis Valentine products, plus awesome February cannabis deals and specials. 
Oasis Deals & Events
Signup to get our best deals and specials.