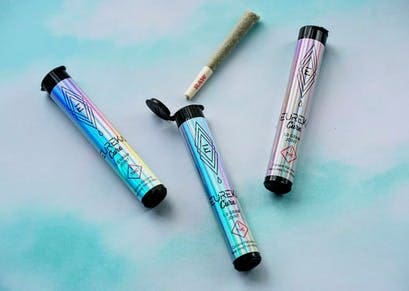 Ever wonder about the top-selling Denver cannabis brands at Oasis?  
At Oasis Superstore, we carry products from the best suppliers in Colorado. Our Denver cannabis flower, edibles, and concentrates offer something for everyone. That's especially good news as the holidays approach and we shop for the cannabis lovers in our lives. 
So, without further ado, here are the five top-selling brands at Oasis. 
Five Top Selling Denver Cannabis Brands
AiroPro
AiroPro is your #1 favorite brand at Oasis, famous for superior cannabis extracts and high-quality vaporizers. Their advanced atomizer cartridge provides a smooth and easy draw, making for a most enjoyable vaping experience. They source the purest cannabis nectar from The Farm in Boulder, CO. Plus, their oil varieties consistently exceed the potency and purity of other extract providers. 
Bloom County 
Coming in at #2, Bloom County, "relentlessly hunts for the best genetics to provide our great state with exotic flavors. We supply over 100 dispensaries throughout the state with our high-grade cannabis." With over 10 years of industry experience, Bloom is one of Colorado's largest medical and recreational growers. They started small, but now house three grows in Denver, plus one in Pueblo. Their mission remains: "to grow the best weed possible."  
EvoLab 
#3 is Evolab, a cannabis concentrates and vaporizer supplier that uses nothing but cannabis in their oil cartridges. How? They developed a wholly unique process to extract and purify cannabis terpenes, terpenoids, and flavonoids into what they call CDCA, a Cannabis-Derived Cutting Agent. Now, nothing stands between you and the pure goodness of the cannabis plant. 
Natty Rems 
In position #4 we have Natty Rems. Established on a foundation of quality, Natty Rems aims to cultivate the highest caliber cannabis and concentrates. Their award-winning efforts are a result of daily dedication and well-established techniques. In 2015, they launched their own in-house extraction process whereby concentrates are processed from house-grown material. Choose from flower, concentrates, edibles, and extracts. 
Eureka 
Last but certainly not least, at #5, is Eureka. Eureka revolutionized the cannabis vape industry with the first high potency broad-spectrum oil-free cutting agents. Their oil is known for capturing the full aroma, effects, and flavor profiles of your favorite strain without compromising product potency or integrity. 
Visit us this holidays season at Oasis for products by these great suppliers, plus awesome specials through the end of the year. Oasis remains your one-stop shop for all the best cannabis products in Colorado. Shop in-store or online. Preview our selection here and read more about the latest Oasis cannabis deals in our November 1st blog post. 
Oasis Deals & Events
Signup to get our best deals and specials.