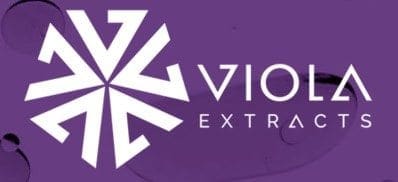 Things to Do in Denver When You're High
While the nickname "Mile High City" was in place long before the legalization of marijuana, Denver is an incredibly entertaining place to be while high. There are so many things to see and do anytime. Denver is a vibrant place to be full of entertainment. Here are four awesome things to do while stoned.
Red Rocks Amphitheater
Of course Red Rocks is number one on the list! There is no place like it in the world. Attend a concert or a special event like yoga or Film on The Rocks. Because it's illegal to smoke in public, smoke a bowl before heading there. Whatever event you go there for, you will experience acoustic perfection courtesy of Mother Nature's architecture skills, unrivaled views of the city while under a blanket of sparkling stars.  It's an amazing experience without your favorite bud, but coupled with it is extraordinary. The experience is like nothing else.
Union Station and 16th Street Mall
Union Station is Denver's newest hot spot with plenty to do. Enjoy a meal or a beverage, take in the revived energy of a once worn-out part of the city and revel in the charm of restored history all around you.  Do some people-watching.  Then hop the shuttle to the 16th Street Mall. Take a stroll, enjoy the sounds of pianos playing or tickle a few keys yourself, stop for a game of chess, visit Skyline Park for mini-golf. Stop in one of the many amazing restaurants or brew pubs along the way. There is lots and lots of beer in Denver! With a setting like this, you can't go wrong.
Take a Hike
Since this is Colorado we are talking about, you have to take a hike while high. And there are tons of great places to go. Rocky Mountain National Park is always a good choice and isn't too far outside the city. There are some great options closer to the city as well. Roxborough State Park, Golden Gate Canyon or even parks in Evergreen like Maxwell Falls.  Enjoying Mother Nature is a way of life in Colorado. Enjoying Mother Nature while stoned takes it to the next level.
Visit a Museum
Denver has some great museums to choose from on any given day. Visiting a museum while high can blow your mind even more. The Denver Art Museum is one of the largest art museums in the western United States. With so much to see, you could spend hours and hours examining the exhibits. The Denver Museum of Nature and Science is also a good one.  There are dinosaurs, robots, chocolate and even a planetarium to explore.
Oasis Deals & Events
Signup to get our best deals and specials.