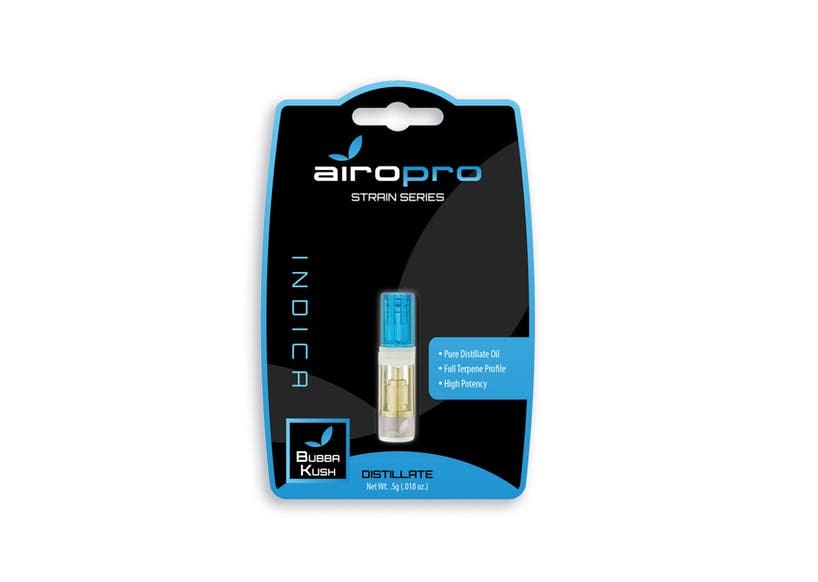 Product Profile: AiroPro in Denver
Looking for the perfect vape pen? Look no further. AiroPro offers a top cannabis vape system with an extensive selection of high-quality concentrates. Their advanced atomizer cartridge provides a smooth and easy draw, making for a most enjoyable vaping experience. They source the purest cannabis nectar from The Farm in Boulder, CO. Plus, their oil varieties consistently exceed the potency and purity of other extract providers.
Shop Vape pens in Denver in-sore or order online.
More About Vaporizers and Vape Systems
Cannabis vaporizers are a pleasant way to consume cannabis discreetly and consistently. Vape cartridges contain concentrated cannabis oil that is heated by a battery and vaporized for inhalation. Most products are very potent and are designed to be consumed in 2-3 second puffs.
Why we love AiroPro
AiroPro is dedicated to perfecting the art of vaping. Their advanced system is sleek, stealth, and fits comfortably in the palm of your hand. With delivery power that's three times stronger than other systems, AiroPro offers the only alternative to smoking that doesn't compromise the traditional experience.
AiroPro Battery
AiroPro features a beveled nonagon design made of aluminum alloy, so it's practically unbreakable. Sleek and slim, there are no complicated buttons or switches. When you inhale, a light vibration lets you know it's on. This same vibration feature improves the level of control (vapor intake) users have over their device more than any other personal vape pen. For power, a long-lasting 320mAh lithium-ion rechargeable battery plugs into a micro-USB port, making AiroPro the most powerful vape pen on the market.
AiroPro Cartridges
AiroPro's reimagined oil cartridges are designed to support a plug-and-play system. They're the first and only magnetic cartridges that can be swapped and exchanged in an instant. Switching flavors or trading with friends has never been easier. It's literally a snap.
Secured mouthpieces and filling septa minimize leaks, a common issue among older model vaporizers. Plus, unmatched thermal precision means concentrates are always vaporized at the proper temperature. This preserves flavor and prevents burning.
Cartridges come in several varieties. Choose from indica, satvia, or hybrid strains.
Featured Cartridge: AiroPro – 500mg Indica Cartridge – Bubba Kush
Indica
Pure Distillate Oil
Full Terpene Profile
High Potency
More about this strain: Bubba Kush
Bubba Kush gained notoriety in the early '90s after attracting the attention of celebrity consumers like Cypress Hill, Dr. Dre, and Snoop Dogg. It's an indica-dominant strain, with short internodes, squat stature, and broad fan leaves (thanks to its Afghan and backcrossed OG Kush heritage). It features a full terpene profile and is very potent.
Visit Oasis for great deals on AiroPro in Denver plus other cannabis accessories. We house hundreds of unique flower strains, pre-rolled joints, cannabis topicals, edibles, and much more. Shop our two convenient locations or order online. At Denver South, you'll find both recreational and medical marijuana. Denver Northwest Superstore sells only recreational products. Questions? Our expert budtenders are always happy to assist!
Oasis Deals & Events
Signup to get our best deals and specials.