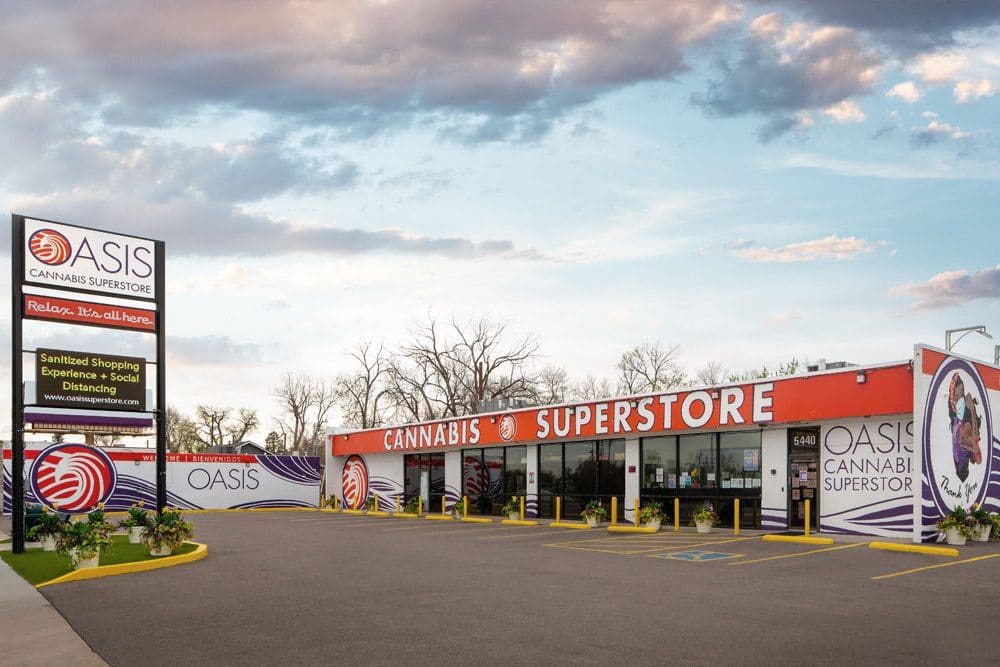 A new month means a new selection of excellent September Denver cannabis deals and specials brought to you by Oasis. Start fall with outstanding promos on Denver cannabis products perfect for ushering in cool crisp weather and seasonal fun. Let's start with the Oasis Labor Day Sale on September 2. 
Shop September Senver Cannabis deals online. Pick up in-store.
Labor Day Sale | September 2 
Oasis Labor Day Sale. Take 15% off storewide. Our storewide sales are always an excellent opportunity to save on the products you love or try something new. In addition to this Labor Day special, as usual we're running partner specials all month long, as well as monthly promos on your favorite products. 
Featured Partner Specials September 2023 
September 3 through September 9 
25% off all Seed and Smith Flower (bulk flower only. no other products)

 

35% off all Ripple Products

 

25% off on all Dabbable Green Dot Product (no cartrdiges or flower) (Blue Label Included) (No Silver Label)

 

25% off all Pure Vida Rosin Products

 

25% off all Batch Products (indcluding 2g cartridges)

 
September 10 through September 16 
25% off all Vera Cultivation Flower and Joints (including tical and jack brands)

 

25% off all Tastebudz Edibles and Cartridges (including new live label products)

 

25% off all Egozi Products

 

30% off all Fuehl Products

 
September 17 through September 24 
20% off all Indico Flower Products (including joints and 3pks)

 

40% off all Mirage Products

 

25% off all Olio Dabbable Products (no cartridges)

 

25% off of all Natty Rems Cartridges (cartridges only)

 
September 24 through September 30 
20% off all Leiffa Flower and Joints (no dabs or vapes included. Rosin rolls included)

 

25% off all Dos'd Edibles

 

25% off all Single Source Products (concentrates only)

 

25% off all Olio Cartridges (no dabbable products)

 
Shop Oasis Cannabis Superstore, in-person or online, for the largest selection of medical and recreational marijuana in Denver. Flower, edibles, concentrates, and topicals, we've got it all plus a huge selection of glass and shatter. Our friendly staff is always happy to answer questions or make recommendations. Visit us at one of two Denver locations, Denver South or Denver North. 
Oasis Deals & Events
Signup to get our best deals and specials.