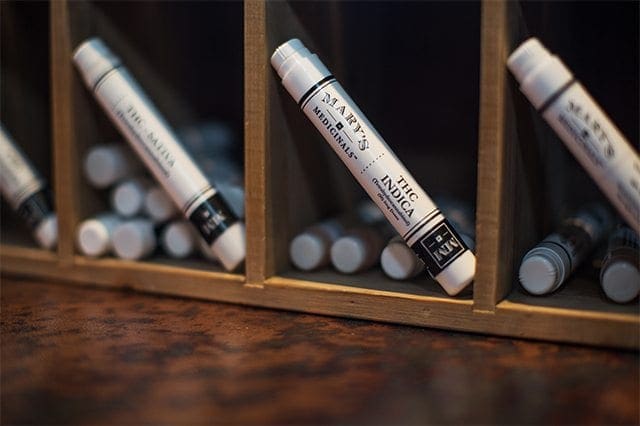 As our terrible nationwide opioid epidemic continues, a new study suggests that many patients would rather use cannabis. People have realized that cannabis can be an effective yet safer way to manage conditions like chronic pain than using an opioid drug. The study conducted by Kent State University and University of California Berkeley concluded that 97 percent of participants felt their opioid use could decrease when supplementing their routines with cannabis.
In fact, the research team stated that, "this study can conclude that medical cannabis patients report successfully using cannabis along with or as a substitute for opioid-based pain medication." Good news for those who have had to rely on harsh and addictive opioids to get through the day.
The study included 2,810 participants surveyed about their pain, opioid use and cannabis use. 828 participants had used opioids in the past six months for pain management purposes and of this group, about 97 percent either strongly agreed or agreed that they have been able to decrease their opioid use when cannabis was used in conjunction with their medical treatment plan. 89 percent of the group also strongly agreed or agreed that taking opioids resulted in unwanted side effects, making cannabis even more attractive to them.
The study also found that as many as "81 percent 'strongly agreed/agreed' that taking cannabis by itself was more effective at treating their condition than taking cannabis with opioids."
While this study was based on individual and personal preferences, it still reveals that many people find cannabis as a helpful alternative. Promising news in the wake of a killer opioid epidemic. And with the CDC reporting that nearly 100 people die each day from opioid abuse, and as many as 1,000 daily emergency room visits stemmed from misuse, this study demonstrates that people want alternatives to pharmaceuticals that have tough side effects and can even result in death.
Patients are beginning to arm themselves with knowledge and options when it comes to their own healthcare and aren't necessarily going to swallow whatever pill has been prescribed today without question. The investigation of patient preference – cannabis vs. opioids – suggests that cannabis appeals to many people living with pain over opioids. Surveys like this should open the door to more scientific research on effectiveness, long term effects and more to continue to improve people's lives. After all, improving lives is what science is about.
Oasis Deals & Events
Signup to get our best deals and specials.