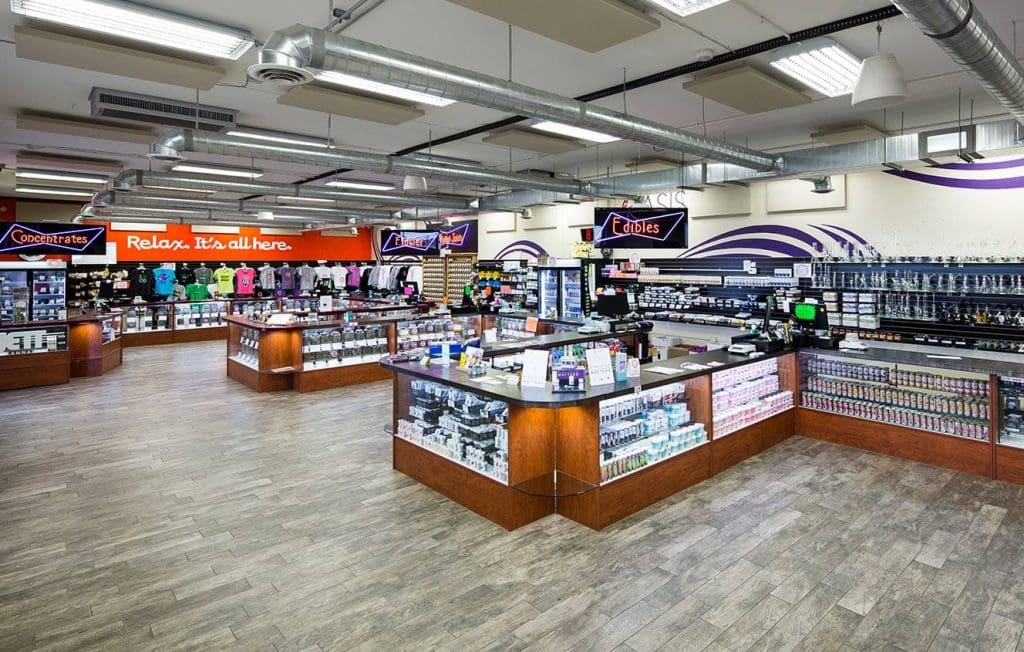 Oasis Cannabis Super Store, the largest medical and recreational marijuana dispensary in Denver, is excited to announce the launch of its newly revamped website! The new site offers quick and easy access to information both medical and recreational users can use to find products that best meet their needs.
It also features a clean uncluttered design, improved functionality and enhanced rich content focused on the Company's mission to provide Denver cannabis users the best possible shopping experience.
In addition to incorporating a refreshed design, the website integrates vivid images that showcase all Oasis Superstores have to offer. For guests that prefer to visit oasissuperstore.com on the go, the new site is fully optimized for mobile devices.
Oasis Cannabis Superstore's new website will be updated on a regular basis with news of product information and special events. Visitors can all stay up-to-date by following Oasis on Facebook, Instagram, Twitter and Google+.
About Oasis Cannabis Superstore
Oasis Cannabis Superstore offers the largest selection of medical and recreational marijuana in Colorado, housing over 200 unique marijuana strains. We have two convenient Denver locations – one in Northwest Denver near Sheridan and 44th and our flagship store at Evans and Monaco. Our philosophy is to carry the largest selection of marijuana flower and the best edibles, vape pipes, shatter, wax, and more.
Recently, Oasis was recognized for having the "Best Cannabis Section" in Colorado by Westword Magazine. In addition to growing our own super fresh flower strains, we also stock cannabis from top Colorado growers such as Veritas.
Oasis Cannabis Superstore also carries over 180 pre-rolled joints using fresh premium flower buds. Not sure which strain is right for you? Sample one by choosing a pre-rolled joint first. Make sure to check out our large selection of marijuana themed clothing, glass pipes, and other cool marijuana related swag as well.
Oasis Deals & Events
Signup to get our best deals and specials.