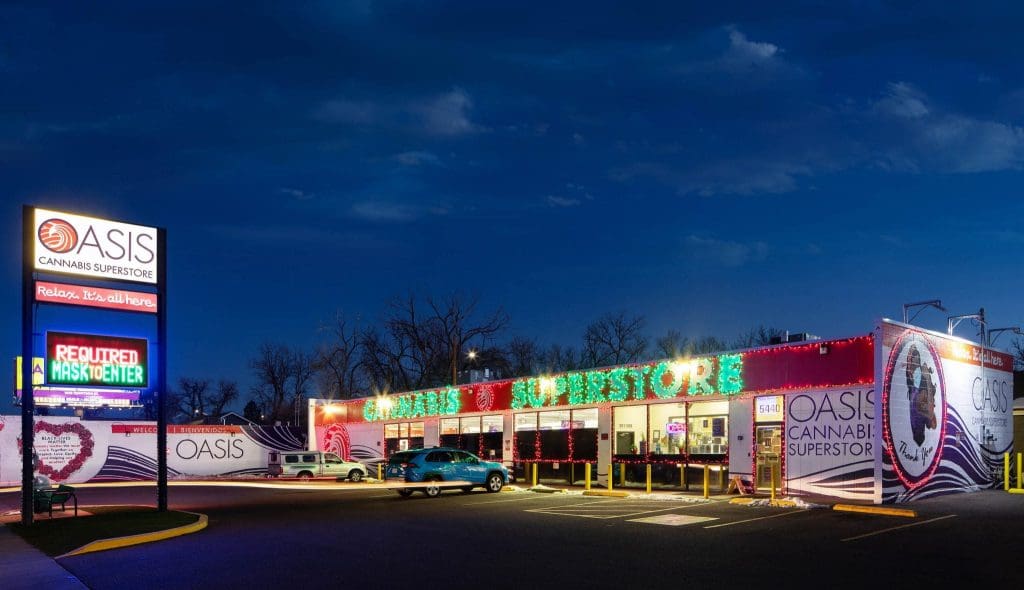 NEW! We're switching things up with our Denver medical marijuana membership program at Oasis Superstore!
Staring January 1st Oasis medical cannabis members receive 25% off all medical products at our Evans location! That's a 15% increase from the previous 10%! This means, however, that we have to say goodbye to our BOGO monthly specials. Breakups are tough, but this new medical program saves members more money overall. The veteran discount will move to 5%. We will still allow this discount to stack on top of the medical membership discount.
Medical cannabis patients must have a red card issued by a physician. Sales are available to anyone aged 18 years or older. Visit our Evans location to sign up once you have your card. We're so excited this change will save you more money on more purchases!
Any BOGO's acquired during 2020 will be valid through January 31st, 2021. NO BOGOs will be redeemed after January 31st, 2021.
In addition, look for discounts on items that rarely go on sale, plus new vendor promotions.
This holiday season, surprise the cannabis lovers in your life with the best products from Oasis. We've got a huge selection of flower, edibles, and concentrates from the best marijuana providers in Colorado. Plus, we're offering great deals on select products all month long. There's never been a better time to shop for cannabis for the holidays!
Week of December 13 – 19
25% off all Lucky/Altus Products
25% off all Binske Concentrates
Week of December 20 – 24
15% off all Iovia Products
50% off Wyld Products (excluding Elderberry CBN)
25% off all Natty Rems (cartridges only including 1 gram)
Week of December 27 – January 1
25% off all TasteBudz Products
40% off all 1906 New High's Products
25% off all Harmony Extracts Products
Gift Products from our Featured Partners this Holiday
Lucky/Altus Products
Lucky/Atlus products fall into three categories: ritual, therapeutic, and enhance. Ritual items like R&R are low-dose THC or non-intoxicating products that are designed for daily maintenance of endocannabinoid balance. Perfect for anyone needing a little R&R, especially after the holidays. Most proudcts are safe for Vegans and those on gluten-free or dairy-free diets.
Binske Concentrates
Binske's farm-to-table cannabis treats are made with premium artisan ingredients from all over the world. They strive to make the best-tasting and highest quality cannabis products, period. Enjoy a complexity of flavors and sensations with every bite, sip, or hit. Try Binske Chocolate – Sea Salt 100mg.
IoVia Products
IoVia products are consistent – they offer the perfect dose every time. Their transdermal creams leave your body refreshed and renewed, plus their tinctures are absent of any hemp-like taste. All products are chemical-free, locally sourced, as well as lab-tested to offer you the best and safest products possible. Their 200mgTea Tree Bath Soak – 1:1 is a fan favorite.
Wyld Products
Based in Portland, WYLD is Oregon's leading cannabis edible brand. They offer products infused with real-fruit ingredients and flavors that embody the true Pacific Northwest culture. Grab a box today and find out why WYLD is Oregon's top-selling edible.
We can't wait to see you this holiday season for great deals on your favorite cannabis products, plus deeper discounts for members in the New Year!
Oasis Deals & Events
Signup to get our best deals and specials.