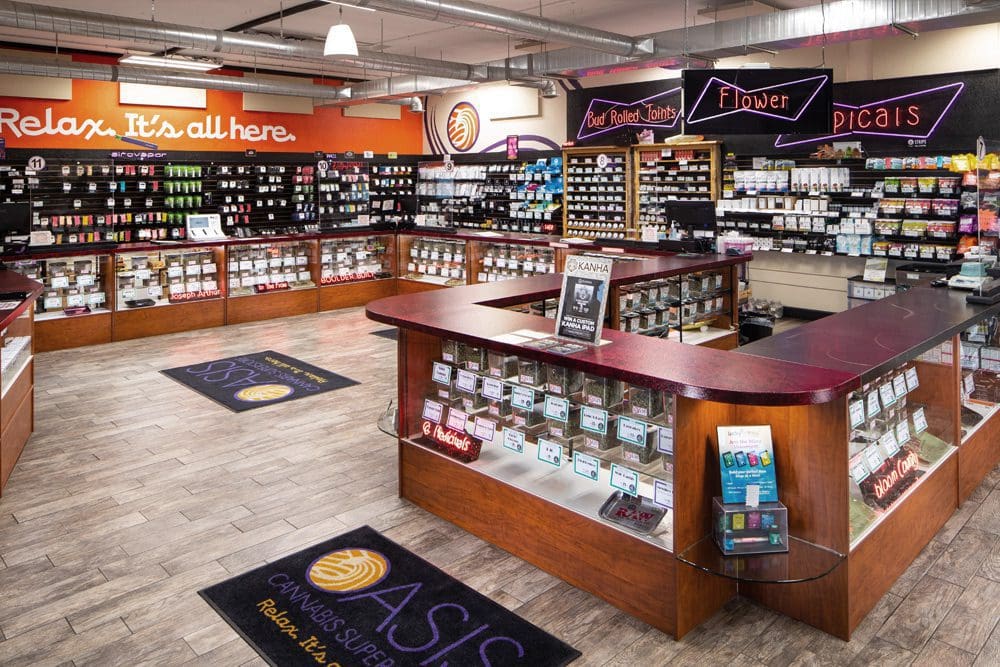 Updated June 1, 2023.
Oasis June Denver Cannabis Deals. With Memorial Day marking the unofficial start of summer, we're excited to kick off the season with an excellent lineup of promos and specials. This June, enjoy weekly deals on Harmony, Spherex, and Natty Rems products, plus many more.  
Pre-order online and pick up in-store.   
At Oasis, shop in-store or online. Take advantage of weekly cannabis specials, daily deals, and regular holiday promos. Coming up: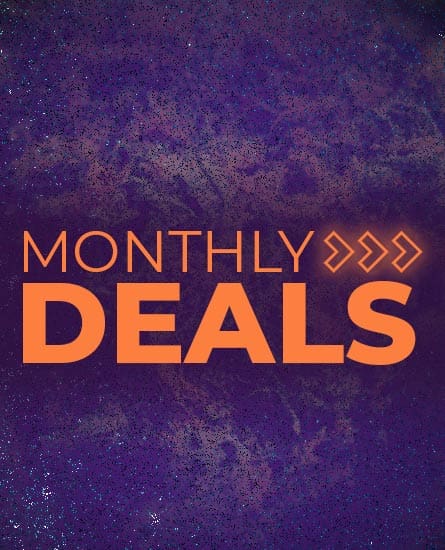 Monthly June Denver Cannabis Deals 2023 
25% off all Natty Rems Flower and Joint Products (no concentrates)

 

50% off of all Canyon Cultivation Edibles (edibles only) 

 

30% off all Nomad and CSC concentrates (no Fuehl or Dosd Products)

 

25% off all Leiffa Rosin Cartridges (no other concentrate products)

 
June Partner Specials  
Plus, save on the following brands throughout the month of June:   
June 4 through June 10 
25% off all Wana Products

 

20% off all Cherry Flower (includes all Cherry joint products)

 

25% off all Indico Solventless Grams (grams of rosin only. no cartridges)

 

20% off all Airo Pro Products

 

50% off all Airo Sport Devices (no pro devices) (2 weeks) THROUGH 6/17 TWO WEEKS

 
June 11 through June 17 
20% off all Joseph Arthur Botanicals Flower and Joints

 

50% off all Dixie Products and Mary's Medicinals Products

 

25% off all Single Source Concentrates

 

25% off all Eureka 1g Disposables (1g Disposables only)

 
June 18 through June 24 
20% off all Bloom County Flower (no joints included)

 

33% off all Cheeba Chews Products

 

20% off all Harmony Extracts Products (no Cookies or 1856 included)

 

25% off all Fuehl Products (no Nomad CSC or dosd)

 
June 25 through July 1 
20% off all Antero Sciences flower

 

40% off all Mirage Gummies

 

25% off all Sano Gardens Aqua Live Resin Grams (dabbable only, no vapes)

 

50% off all Spherex Pax pods and 1g Cartridges (does not include Rosin Cartridges)  

 
About Harmony, Canyon Cultivation, and Natty Rems 
Harmony 
Harmony produces the highest quality shatter, wax, sugar, and Live Nectar™. They use a proprietary blend of hydrocarbons and incredibly precise temperature controls to extract the most brilliant expression of each strain's unique cannabinoid, terpene, and color profile. All Harmony products are single-sourced from their own garden or handpicked from reputable growers, providing a consistently pure experience.  
Canyon Cultivation 
Canyon Cultivation is known for making unique cannabis goodies, from flavorful suckers and gummies to medical-strength products, all with consistent and precise THC doses. Their small-batch cannabis oil is made the solvent-free way with CO2 extraction. Products are free of synthetic ingredients like butane and propane…and you can taste the difference. 
Natty Rems 
Natty Rems boasts decades of experience in producing the highest caliber cannabis products. The company prides itself in producing top handcrafted, boutique-grade cannabis, concentrates, and cartridges all at a reasonable price. 
Join us this Saturday, and all summer long, for special Memorial Day Denver Cannabis Deals and weekly promos on the best cannabis flower, edibles, and concentrates. Visit our Denver North and Denver South locations for a huge selection of marijuana products, plus friendly staff, and an exceptional customer experience. It's time to celebrate summer! 
Oasis Deals & Events
Signup to get our best deals and specials.