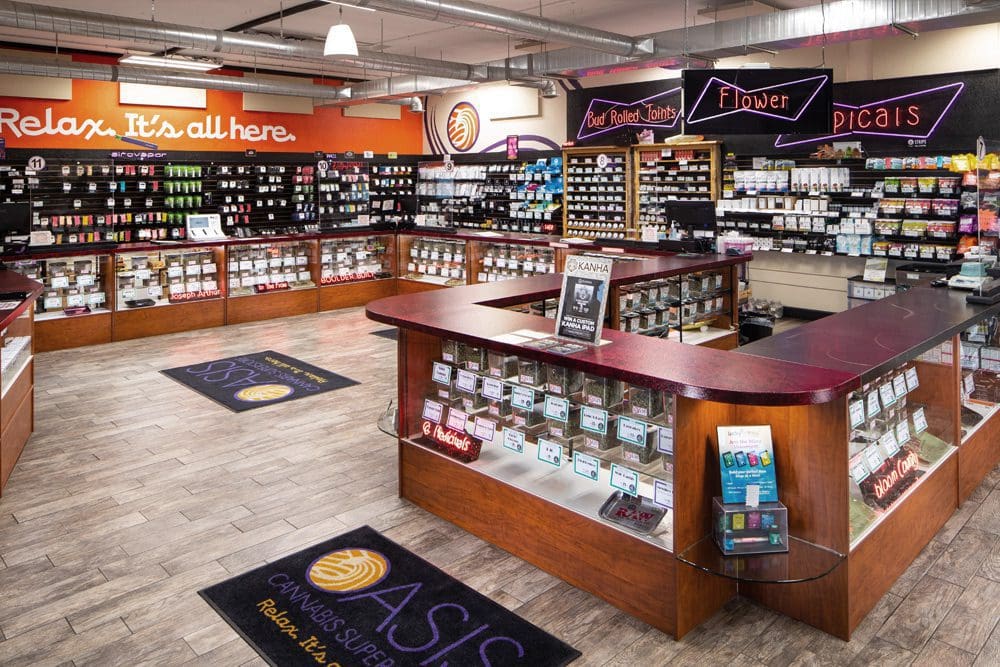 Oasis June Denver Cannabis Deals and Monthly Promos. With Memorial Day marking the unofficial start of summer, we're excited to kick off the season with an excellent lineup of promos and specials. This June, enjoy weekly deals on Harmony, TasteBudz, and Green Dot products, plus many more. 
Pre-order online and pick up in-store.  
At Oasis, shop in-store or online. Take advantage of weekly cannabis specials, daily deals, and regular holiday promos. Coming up: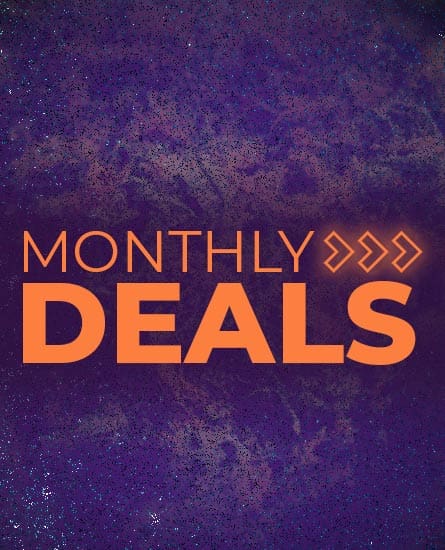 Monthly June Denver Cannabis Deals 2022 
50% off all Canyon Edibles

 

30% off all Nomad and CSC Products (including wax/shatter/live resin/syringes) 

 

15% off all Antero Sciences Flower

 
Introducing NEW Weekly 'Flower Features' at Oasis 
Enjoy Oasis flower power specials, rotating weekly. Promo details listed under June Partner Specials. Flower by: 
Bloom County 

 

Joseph Arthur 

 

In The Flow 

 

Leiffa 

 

Lama Brand 

 
June Partner Specials 
Plus, save on the following brands throughout the month of June:  
May 29 through June 4 
25% off  all Harmony Extracts Products (excluding all 1856 products) 

 

25% off all Wana Products 

 

20% off Bloom County Flower and Joints 

 
June 5 through 11 
25% off all TasteBudz and Ebb Products

 

20% off all Green Dot Labs Concentrate Products (no flower included) 

 

25% off all Viola Rosin Grams (rosin grams only) 

 

20% off all Joseph Arthur Products (including joints) 

 
June 12 through 18 
25% off all Dialed In Gummies 

 

25% off all Natty Rems Concentrate Products (includes infused prerolls) (no flower) 

 

25% off all Single Source Rosin Grams (rosin grams only) 

 

20% off all In The Flow Products 

 
June 19 through 25 
50% off all Ripple Products

 

25% off all Leiffa Concentrates and Chocolate 

 

25% off all Dadirri Products 

 

20% off all Leiffa Flower (flower only) 

 
June 26 through July 1 
40% off all 1906 Products

 

25% off all Harmony Extracts Products (excluding all 1856 products) 

 

25% off all Dablogic Products (500mg carts and 1g units) 

 

20% off all Lama Brand Flower

 
About Harmony, TasteBudz, and Green Dot
Harmony 
Harmony produces shatter, wax, sugar, and Live Nectar™ with the highest standards of quality, purity, and flavor expression. They use a proprietary blend of hydrocarbons and incredibly precise temperature controls to extract the most brilliant expression of each strain's unique cannabinoid, terpene, and color profile. All Harmony products are single-sourced from their own garden or handpicked from contract growers, providing a consistently pure experience. 
TasteBudz 
At TasteBudz, hand-selected strains and in-house extraction are at the heart of their premium edible experience. Always made from scratch, their gourmet gummies are infused with true-to-the-plant extracts to deliver each strain's distinctive benefits in quality, craft batches. 
Green Dot 
Founded in 2014 by a husband-and-wife team from Boulder, Green Dot Labs is considered Colorado's premier cannabis cultivation and extraction brand, the first and longest-running regulated business to focus exclusively on cannabis extracts. Family owned and operated, Green Dot is dedicated to creating products that are the purest expression of cannabis with vivid flavor profiles incredible wellness benefits. 
Join us this Saturday, and all summer long, for special Memorial Day Denver Cannabis Deals and weekly promos on the best cannabis flower, edibles, and concentrates. Visit our Denver North and Denver South locations for a huge selection of marijuana products, plus friendly staff, and an exceptional customer experience. It's time to celebrate summer!
 
Oasis Deals & Events
Signup to get our best deals and specials.