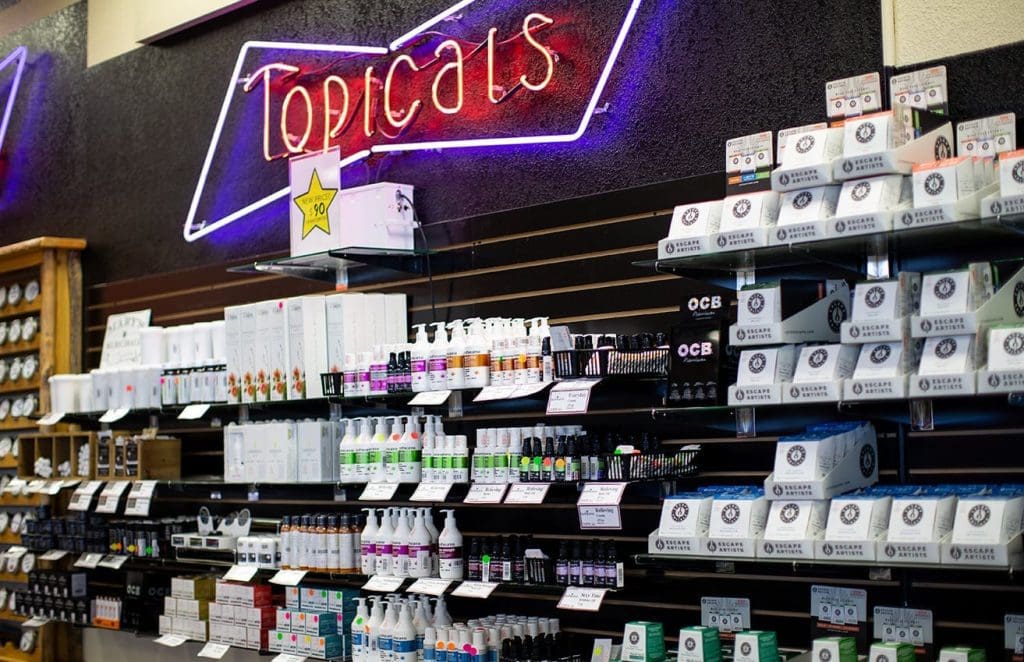 At Oasis, we're proud to offer cannabis products from the best suppliers we can find. That why we're so excited to introduce this new line of cannabis products now available at Oasis, plus two other recent additions, and fall Denver cannabis deals.
Order Denver cannabis products online.
Mary Jane's Medicinals
Mary Jane's Medicinals is a Telluride-based company and one of the first producers of cannabis topicals in the US. Their extraction process takes advantage of the incredible healing properties of the cannabis plant, allowing for the full spectrum of cannabinoids and terpenes to work together for greater efficacy.
Coming up, we're offering 20% off their entire line. Friday, September 18 through Saturday, October 24th. Take advantage of this great deal and tock up before winter hits! Products include:
Super nano salve 3.3oz (1:1) – THC 500mg, CBD 500mg
Super nano salve .03 (1:1) – THC 45mg, CBD 45mg
Regular salve .03 (3:1) – THC 18mg, CBD 6mg
Regular salve 4.5oz (3:1) – THC 270mg, CBD 90mg
Aloe lotion 2oz (3:1) – THC 120mg, CBD 40mg
Massage oil 4oz (3:1) – THC 240mg, CBD 80mg
Hash bath – THCa 50mg, THC 15mg, CBD 6mg, CBDa 40mg
Lip balm (1:3) – CBC 3mg, THC 9mg
Also new to the Oasis product provider lineup are Wyld and Green Dot Labs.
Wylde
Wyld is a Pacific Northwest confectionery company that makes great tasting gummies. Their recipes have been carefully honed over the years with real fruit flavors and THC-free hemp. Plus, each gummy is Vegan and gluten-free. Products start at $14 each. Choose from Indica, Sativa, or hybrid options of 100mg gummies, as well as a 1:1, 2:1 and 20:1 CBD variant options.
Green Dot Labs
Green Dot Labs produces some of the highest quality flower and concentrates on the market. Plus, they've got a lot of industry experience, having been in the business for the better half of a decade. At Oasis, you'll find their Black and Silver Label lines. Black Label includes Live-Resin cartridges, 2-pack flavor profile based live resin cartridges, and Silver Label includes FSE Diamonds and Sauce and pure live-resin Pax pods.
At Oasis, we're always working to bring you the best cannabis products at the lowest possible prices. Enjoy these fall Denver cannabis deals. Our two conveniently located Denver dispensaries make it easy to stock up on the products you love. Plus, we're always running discounts and sales of some kind. Take a look at our events calendar to see what special deals we have coming up.
Oasis Deals & Events
Signup to get our best deals and specials.