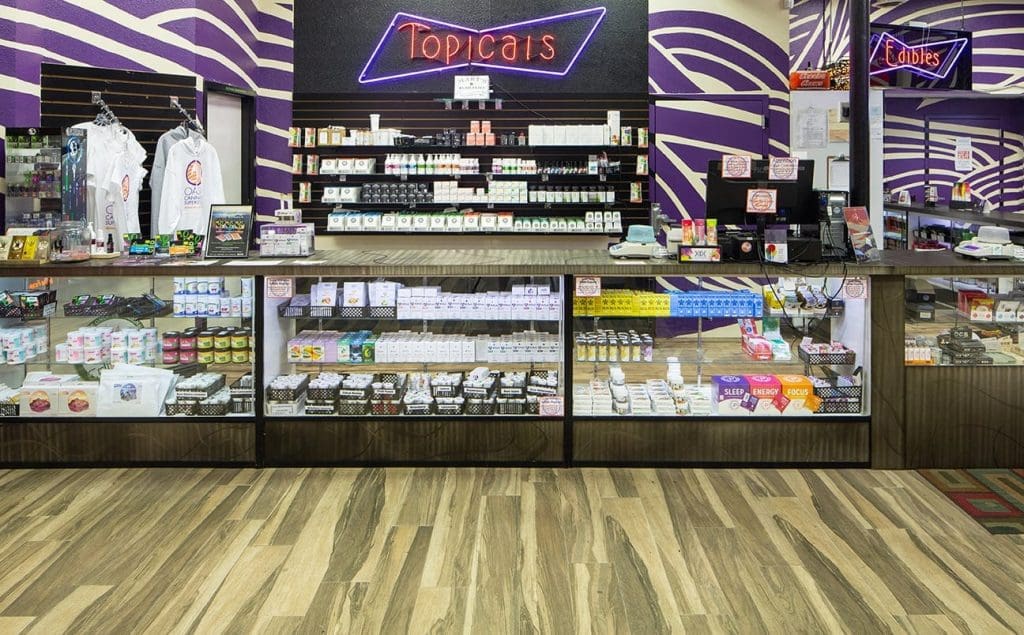 Just in time for the holidays, Oasis Cannabis Superstore is proud to announce the launch of our new dispensary loyalty program.
With this fantastic program you can set product preferences (Sativa, Indica, topicals, edibles, concentrates, etc.), tell us about what you like to do so we can make recommendations (are you a skier, hiker or foodie?), and best of all earn points!
Every-time you check-in you get points for product rewards. Plus, keeping track of your points is simple. Just check your account with your pc, smartphone or at one of our three Denver locations.
Waiting for your favorite cannabis products to arrive in store? Don't worry! We'll text you when they're here. When you sign up for our dispensary loyalty program you can opt-in to receive SMS messages so you stay up-to-date on what's in stock, happy hour point offers, and daily specials.
Our Denver North and South recreational rewards this week are:
20 Points
$1.00 First Time Joint
Spend $5.00 or more get a $1.00 Joint from the First Timer Jar! One per Person, multiple redemptions to one phone number will not be accepted.
70 Points
$1 Preroll from First Timer Jar
Rotating Strain Specific Joint, get it for only $1 +tax
150 Points
BOGO 50% Off any 250mg or 300mg Vape
BOGO Half off applies to Vapes and Disposables
180 Points
25% Off any Infused Topical
Take a flat 25% off of any of our wide selection of medicated topicals.
195 Points
BOGO Half Off Any Edible
Choose an item or discount worth $20
340 Points
$60 Quarter Any Strain (Up to $35 Value)
Choose any strain up to a $60 eighth and get 7g for $50 + applicable taxes
Stay tuned. Soon we're adding a real-time online product display so you know exactly what's available when. You can even pre-order so you never have to wait in line.
So, happy holidays everyone – from us here at Oasis Cannabis!
Oasis Cannabis Superstore offers the largest selection of medical and recreational marijuana in Colorado, housing over 200 unique marijuana strains. We have two convenient Denver locations – one in Northwest Denver near Sheridan and 44th and our flagship store at Evans and Monaco. Our philosophy is to carry the largest selection of marijuana flower and the best edibles, vape pipes, shatter, wax, and more.
Recently, we were voted "Best Cannabis Section" in Colorado by Westword Magazine. In addition to growing our own super fresh flower strains, we also stock cannabis from top Colorado growers such as Veritas.
Oasis Cannabis Superstore also carries over 180 pre-rolled joints using fresh premium flower buds. Not sure which strain is right for you? Sample one by choosing a pre-rolled joint first. Make sure to check out our large selection of marijuana themed clothing, glass pipes, and other cool marijuana related swag as well.
Oasis Deals & Events
Signup to get our best deals and specials.