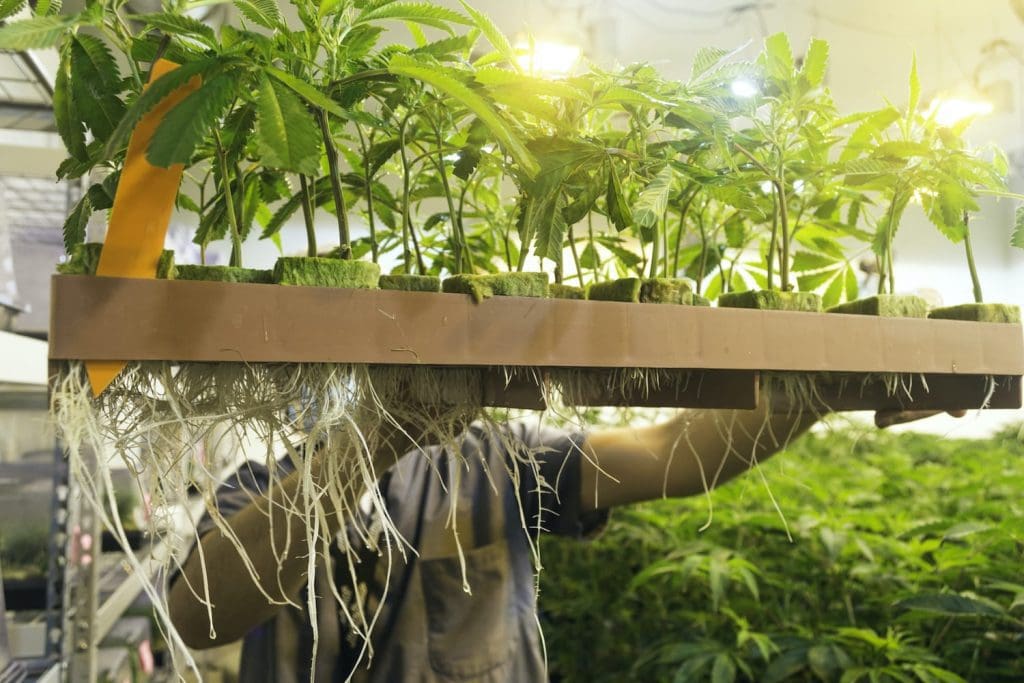 Recently, one of Oasis' premier flower growers, Natty Rems, invited us on an exclusive tour of their state-of-the-art facility where they grow and trim small-batch flower as well as extract and package concentrates.
Natty Rems is known for handcrafted, boutique-grade cannabis, concentrates, and cartridges. Founded in 2009 under the original name Natural Remedies, its mission remains to provide the highest caliber cannabis products to both the medical and recreational communities.
Inside the Natty Rems Grow Operation
Interested in getting an inside look at a cannabis grow? Love gorgeous live plant pictures? Even for workers in the cannabis industry, getting to tour a facility such as this is a rare treat, so come along with Ryan and follow along in the gallery below. Let's see what goodies Natty Rems has in store for us!
The flowering process starts with the babies, or clones, that are "created" by the mother plants. They are usually a clipping of a small branch off the mother plant that is then dipped in nutrients and planted in boxes to start to grow strong roots of their own. As you can see from the pictures, there are some beefy roots on these little plants, which is an early sign of a happy, well-producing cannabis plant. Even though the mother plants are not flower-producing plants, they are some of the most important in the grow. If the mother dies, it could potentially be the end of that strain, so the mothers are treated with love and care to ensure they stay safe and healthy.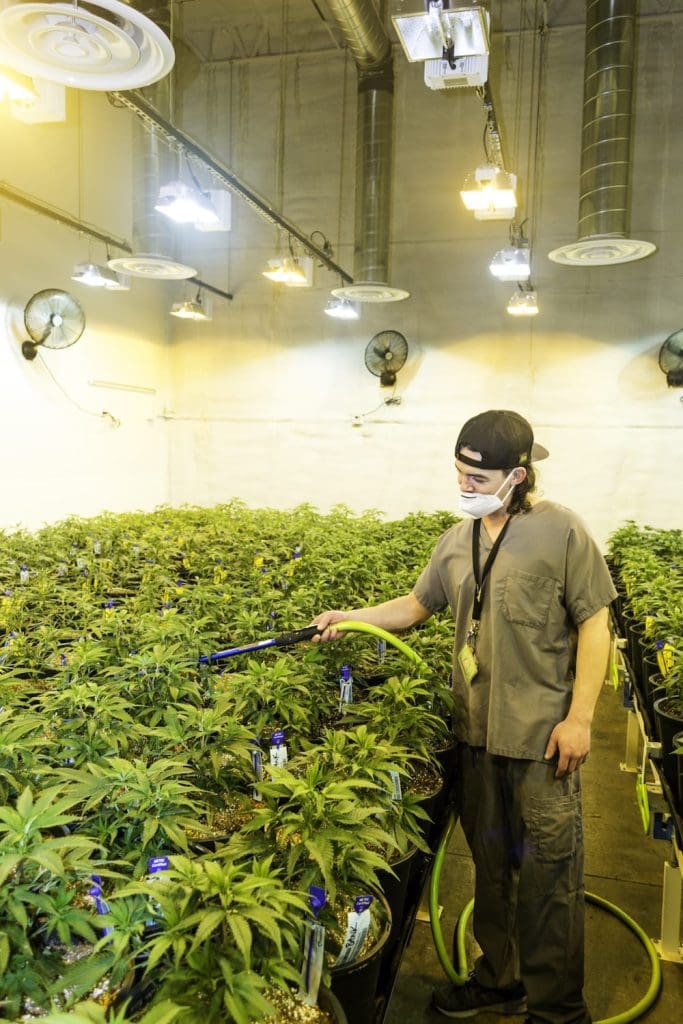 That TLC that the mothers and clones get doesn't stop there. Natty Rems hand waters all their young plants to ensure the best results possible. While hand-watering is not the most efficient or cost-effective method, anyone who has enjoyed Natty Rems' flower can agree it shows through in the quality of their product. Speaking of flower, I think we've waited long enough; let's see some of those beautiful live buds!
After the live plants are harvested, cured (dried), and trimmed down to the buds, they get bagged up and await delivery to your favorite Oasis location!
We didn't forget about our concentrate lovers! While Natty Rems was less willing to give details about their extraction processes, it was clear from these last few shots that they have some serious magic cooking up in the Natty lab.
We hope you enjoyed this inside look at Natty Rems' facility. Check back on Oasis' website for future behind-the-scenes looks at working in the cannabis industry.
Oasis Deals & Events
Signup to get our best deals and specials.