Our March deals are magically delicious! Visit Oasis Superstore for March 2021 Denver Cannabis specials that will rock your world, plus a very exciting St. Patrick's Day sale on March 13, 2021.
Shop Oasis Cannabis in-store or online.
Oasis St. Patrick's Day Sale March 13, 2021 
This St. Patrick's Day, join in the luck of the Irish and celebrate with 15% off store-wide. Don't miss this chance to save big on the products you LOVE or try something new. We suggest:
Lucky/Altus – Micro Mints (2mg/pc) – Spearmint Sativa 
You're most definitely in for a good time with these mints by Lucky. 2mg Sativa micro mints are potent, consistent, and exceptionally delicious. Spearmint, AKA garden mint, packs a huge punch for such a tiny treat. Made with pure, solvent-free distillate and suitable for Vegans. Gluten-free, dairy-free, and nut-free.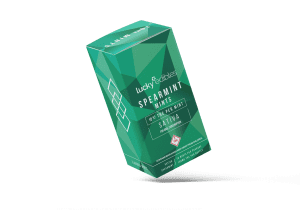 14er – Flint Pod – Cannaterp – Lucky Charms
Forget a pot of gold, 14er's Lucky Charms Flint Pod is what you want to find at the end of a rainbow. Scents of toasted marshmallow, berry, pine, and fresh flowers flavor this yummy cannaterp. A cross between The White and Appalachia, Lucky Charms offers a balanced high that's relaxed yet stimulating. It's a user-friendly hybrid, appealing to just about all cannabis users.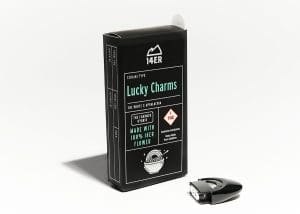 Green Dot – BL Live Resin – Rainbow Cheddar 
Green Dot Lab's signature line of concentrates offers unsurpassed purity and flavor. Rainbow Cheddar is just one of many exclusive varietals concentrated in a Black Label cartridge. It offers solid depth in flavor, plus an evenly balanced and potent high that's great for relieving stress. Bonus: every Black Label box includes exclusive info and tasting notes from founder Dave Malone.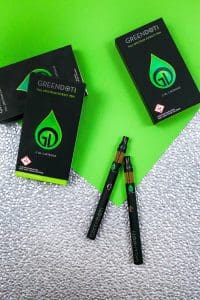 Natty Rems – CRx Budder – Golden Goat 
This CRx budder by Natty Rems is a Colorado staple with the sweet aroma of fermenting fruit. A Satvia with strong effects, this classic is familiar to most longtime smokers and offers a robust terpene profile, high potency, and a hand-whipped creamy consistency.
Oasis March Featured Partner Specials 
Take advantage of these featured partner specials all March long!
February 28 through March 6 
25% off all Lucky and Altus Products
10% off of all Dablogic Products
March 7 through March 12 
25% off of all Wana Products
10% off of all Harmony Extracts Products
March 14 through March 20 
25% off of all TasteBudz Products
10% off of all Green Dot Labs 500mg Black Label Cartridges
March 21 through March 27 
25% off of all Binske Edibles (No Binske Concentrates)
10% off of all Viola Products
March 28 through April 3 
25% off of all Canyon Cultivation Edible Products (edibles only)
25% off of all 14'er Flint Products (Flint Products Only!)
Look out for our new Solventless Sunday promos. Details coming soon.
We're SO excited to bring you these outstanding March Denver cannabis specials! Visit us at Oasis for the best deals on your favorite cannabis products. We house the largest selection of recreational and medicinal marijuana items in Denver. Shop in-store or online. Either way, you're sure to save!
Oasis Deals & Events
Signup to get our best deals and specials.