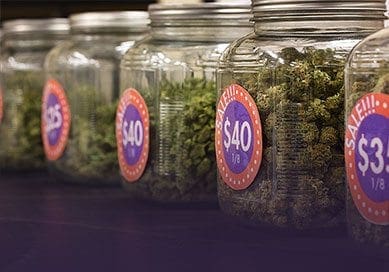 New! Labor Day sale at Oasis – Friday August 30
Don't let the end of summer get you down. Keep the warm-weather vibes going with Oasis Cannabis Superstore! This Labor Day, don't miss amazing deals on flower, edibles, concentrates and more. Enjoy 15% off products from top provides including:
Sundance Gardens
Fat Face Farms
Lucky Edibles
Canyon Cultivation
Mary's Medicinals
Mayflower
And more…
How will you celebrate this Labor Day?
If you're a cannabis lover chances are you won't miss this opportunity to say so long to summer with a little smoking sesh. And, the truth is, Labor Day weekend is an awesome time to chill out, relax and enjoy your favorite cannabis products with friends and family. What are the best ways to celebrate Labor Day? Here are some ideas.
1. Hangout with Friends
For many cannabis users, this option is the top choice. If nothing else, you can always pull out your favorite flower, edibles, or concentrates and have a blast chilling out, going for a walk or watching TV. Which brings us to our next suggestion…
2. Binge on Netflix
Weather you choose to spend Labor Day with friends or alone, binging on your favorite Netflix series is a great way to enjoy the day. Now streaming on Netflix:
The Haunting of Hill House
Alias Grace
Peaky Blinders
Mindhunter
Mad Men
Breaking Bad
3. Enjoy Nature
For some, Labor Day Weekend is the perfect time to commune with nature. You may choose to spend some time outdoors in the mountains or forests, or simply go for a walk and enjoy your neighborhood. If you can't tap into any local rural environments, try the Nature Channel – and invite some friends! Who knows – you may even be able to get a road trip together!
Oasis houses the largest selection of recreational and medical marijuana in Metro Denver. We offer over 200 unique flower strains and over 180 varieties of pre-rolled joints. Plus, we stock several accessories and custom glass. Shop either of our two convenient locations. The Denver South Superstore houses both recreational and medical cannabis products, while our Denver Northwest Superstore sells only recreational products. Questions? Our expert budtenders are here to help.
Happy Labor Day From Oasis to you!
We hope you enjoy the Labor Day sale at Oasis. And, remember, Oasis Cannabis is your one-stop-shop for all things Cannabis. No matter what you choose to do this Labor Day in Denver, visit us for all your cannabis needs.
Oasis Deals & Events
Signup to get our best deals and specials.