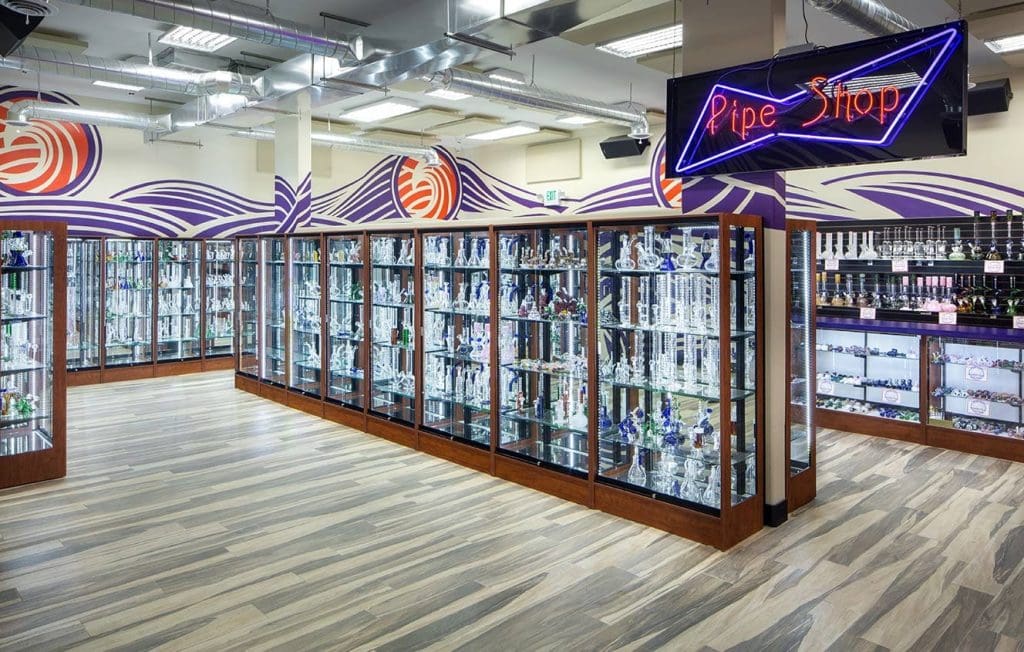 Oasis June Denver Cannabis Deals and Monthly Promos. With Memorial Day marking the unofficial start of summer, we're excited to kick off the season with an excellent lineup of promos and specials. This June, enjoy weekly deals on 1906 New Highs, Natty Rems, Binske, and more.  
At Oasis, shop in-store or online. Take advantage of weekly cannabis specials, daily deals, and regular holiday promos. Coming up:
May 29: Memorial Day Sale 
Join us, Flo 107.1, and Jammin 101.5 for 15% off storewide this Saturday, May 29! Memorial Day is a great time to stock up on seasonal favorites from your favorite Colorado marijuana providers. Plus, save on the following brands throughout the month of June: 
June Specials
May 30 through June 5 
40% off all 1906 New High's Products

 

25% off all Natty Rems Live Resin Cartridges (Including 1-gram cartridges)

 
June 6 through June 12 
25% off all Lucky and Altus Products

 

25% off all Binske Concentrates (No Edibles!)

 
June 13 through June 19 
25% off all Canyon Cultivation Edible Products (edibles only) 

 

10% off all O. Pen Vape Products

 
June 20 through June 26 
25% off all Cheeba Chews Products

30% off all Eureka Products

 
June 27 through July 2 
35% off all Kanha Edibles

 

25% off all 14'er Flint Products (Flint Products Only!)

 
Beat the heat this summer with these cannabis products by 1906, Cheeba Chews, and Binske.
1906 New Highs
Chill for Relaxation 
Chill for Relaxation by 1906 New Highs is the ultimate mellow-out cocktail, with a high dose of 25mg CBD and 5mg THC. This product is made from single strain indica, and two medicinal plants well-known for their calming effects. L-theanine soothes the overactive mind, while Magnolia works to help alleviate anxiety. All 1906 Chocolates activate within 20 minutes and have no trace marijuana flavor. 
Cheeba Chews
Cheeba Chews Strawberry Fruit Taffy 
Nothing screams summer like the yummy fruit flavors found in Cheeba Chews Strawberry Fruit Taffy. One of the industry's best-tasting edibles, these delicious treats are infused with high-grade THC oil. Plus, each component (flower, oil, and edible) is tested for purity consistency and a great experience.  
Binske  
Binske 1:1 Watermelon Gummies 
Finally, it wouldn't be summer without the sweet flavors of Watermelon. Binske's 1:1 Watermelon Gummies are made with premium artisan ingredients grown in small batches by farmers all over the world. These ingredients power the complexity of flavors and sensation synonymous with the Binske name. Shop all Binske gummies. 
Join us this Saturday, and all summer long, for special Memorial Day Denver Cannabis Deals and weekly promos on the best cannabis flower, edibles, and concentrates. Visit our Denver North and Denver South locations for a huge selection of marijuana products, plus friendly staff, and an exceptional customer experience. It's time to celebrate summer! 
Oasis Deals & Events
Signup to get our best deals and specials.