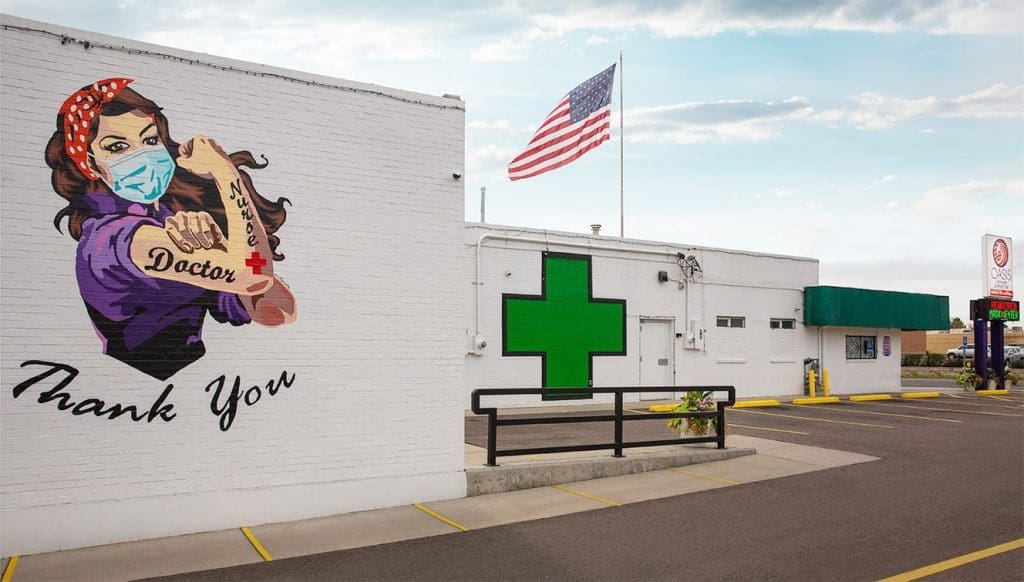 July 4th Denver Cannabis Deals
It's time to celebrate! Independence Day is here and we're so excited to bring you special July 4th Denver cannabis deals to commemorate the USA's birthday! It's been a tough summer for sure, but that won't stop us from offering great discounts on your favorite cannabis products!
This year, we're running specials through July 4th, plus 15% off all products, storewide, Independence Day. That's right! Join us and Flo 107.1 for 15% off all Denver cannabis products, open 'til close! Don't miss this awesome chance to save. Now is definitely the time to stock up on old favorites or try something new. Purchase in-store or pre-order Denver cannabis online. Choose products from the best Colorado suppliers below and more! Plus, don't miss our Evolab vape special and news additions from Harmony Extracts!
TasteBudz – July 2 – 25% off all products (all day)
Cheeba Chews – July 2 – 25% off all products (all day)
Dixi – July 3 – 25% off all products (6/26 – 7/3)
Eureka – July 3 – 25% off all products (all day)
Viola – July 5 – 10% off all products (7/5 – 7/11)
Airo Pro – July 8 – 25% off all products (7/8 – 7/11)
Spherex – July 8 – 20% off all Spherex Products (7/8 – 7/11)
Evolab 4th of July Denver Cannabis Special at Oasis
Happy birthday, America! In-store only: buy any Evolab product, receive a 300mg all-in-one disposable vape pen for just $.10 (while supplies last). We love Evolab products because they are, hands down, the purest on the market. Each captures the authentic flavor and effects of your favorite strains without additives or cutting agents. Thanks to a super team of chemists, physicians, and product developers, every Evolab product is clean, potent, and effective. Try:
Colors Blueberry All-In-One – 1000mg
Alchemy AIO Hybrid Disposable in Gorilla Cookies – 1000mg
Chocolate Diesel Alchemy Cartridge – 500mg
Colors Strawberry Lemonade All-In-One – 1000mg
Granola Funk Alchemy Cartridge – 500mg
Harmony Extracts – the Woodstock of Cannabis
Welcome to the Oasis family, Harmony Extracts! Over the past nine years, Harmony has won more awards than any other concentrate company in Colorado. Founded in 2015, Harmony strives to create high-quality and potent cannabis concentrates – the best nature will allow. We're so looking forward to bringing you these awesome products from Harmony! We'll keep you posted with promotions and specials. Here's what you'll find in-stock:
Live Sugar
Live Badder
Live Nectar
Terp Badder
4g Live Sugar
4g Live Badder
500mg Live Resin Disposable
1856 Brand Wax
1856 Brand Shatter
1856 Flavored Live Resin
Oasis Cannabis Superstore houses the best recreational and medical marijuana in Denver. From 200 unique marijuana strains to 180 different pre-rolled joints, plus an array of smoking accessories and custom glass, we really are THE Denver cannabis superstore. Plus, we work with the best craft growers and suppliers, so our products are always pure and fresh.
Oasis Denver South is located at Evans and Monaco and houses recreational plus medical cannabis products, while Oasis Denver Northwest is located at Sheridan and 44th and offers only recreational items. Visit us in-store or order online. Questions? Our expert budtenders are here to help.
Oasis Deals & Events
Signup to get our best deals and specials.