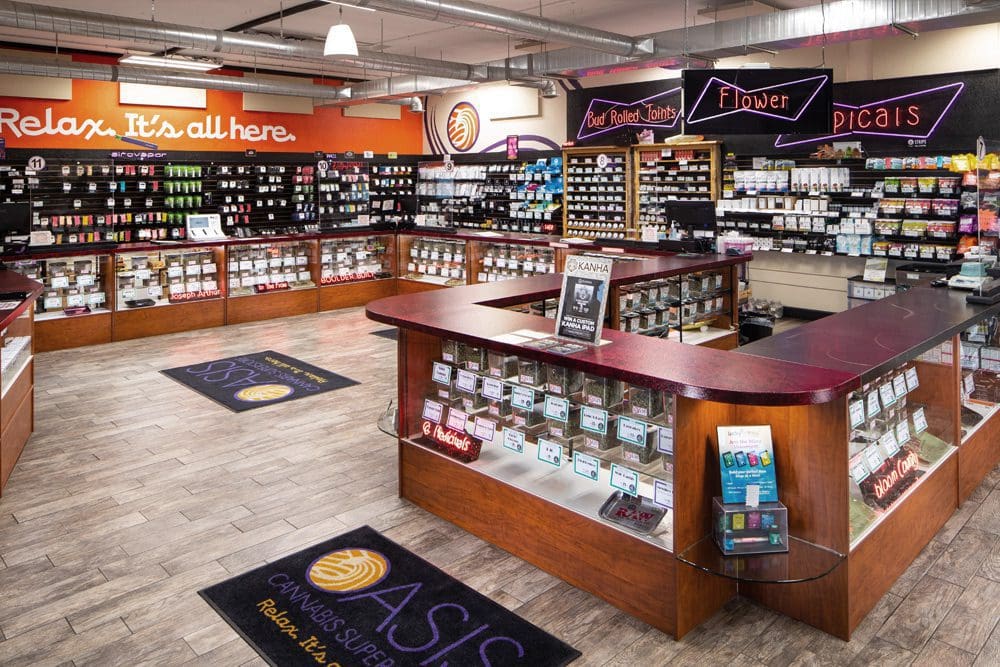 NEW! July 4th Denver Cannabis Deals at Oasis. Celebrate July 4 in Denver with Oasis and Jammin' 101.5. 
It's time to celebrate! 4th of July is here and we're so excited to offer special Denver cannabis deals in honor of America's birthday. This year, nothing can stop us from bringing you great discounts on your favorite cannabis products. 
Order Denver cannabis online and pick up in-store. 
Oasis July 4th Denver Cannabis Deals
Enjoy a very special all-day 4th of July sale on Saturday, July 2nd. Get 15% off all products, store-wide, open 'til close. Don't miss this awesome chance to save. Now is the time to stock up on old favorites or try something new. Purchase in-store or pre-order Denver cannabis online. Choose products from the best Colorado suppliers like: 
Best Colorado Cannabis Suppliers
Wyld

 

Indico

 

EvoLab

 

Leiffa

 

Binske

 

And more…

 

 
July Denver Cannabis Specials 
All Month 
30% off all Wyld Products

 

20% off all Natty Rems Concentrate Products (includes infused prerolls) (no flower)

 

15% off all Indico Products (including flower and prerolls)

 
July 3 through 9 
20% off all Gold Rush Products (no Dabs Labs)

 

BOGO $1 on 1g Orchard Vapes (only 1g Orchard Vapes)

 

30% off all EvoLab Products

 

20% off all Prohibition Herb Flower

 

25% off all Leiffa Edibles (including gummies and chocolate)

 
July 10 through 16 
50% off all Spherex Products (including 1g carts and 500mg pax pods. No pax devices)

 

25% off all Kush Masters Products

 

25% off Leiffa Concentrates and Edibles (no flower. edibles and concentrates only)

 

20% off all OG Medicinals Flower

 

50% off all Dixie Edibles (no Mary's Products)

 
July 17 through 23 
20% off all Boulder Built Flower (no joints included)

 

50% off of all Binske Edibles (edibles only. no flower/joints/concentrates)

 

25% off of all Eureka Products

 
July 24 through 30 
20% off all Bloom County Flower (no joints included)

 

25% off all Wana Products

 

25% off all The Lab Products (excluding seeds)

 
July 31 through August 6 
20% off all Leiffa Flower

 

50% off all Canyon Edibles (no vapes, edibles only)

 

25% off all Viola Concentrates (including rosin)

 
There you have it. Outstanding July Denver cannabis deals for all to enjoy. Purchase in-store or online to take advantage of these outstanding savings. 
Oasis Cannabis Superstore houses the best recreational and medical marijuana in Denver. From 200 unique marijuana strains to 180 different pre-rolled joints, plus an array of smoking accessories and custom glass, Oasis really is THE Denver cannabis superstore. Our partners are the best craft growers and suppliers in Colorado, so our products are always pure and fresh. 
Oasis Denver South is located at Evans/Monaco and houses recreational plus medical cannabis products, while Oasis Denver Northwest is located at Sheridan/44th and offers only recreational items. Visit us in-store or order online. Questions? Our expert budtenders are here to help. 
Oasis Deals & Events
Signup to get our best deals and specials.