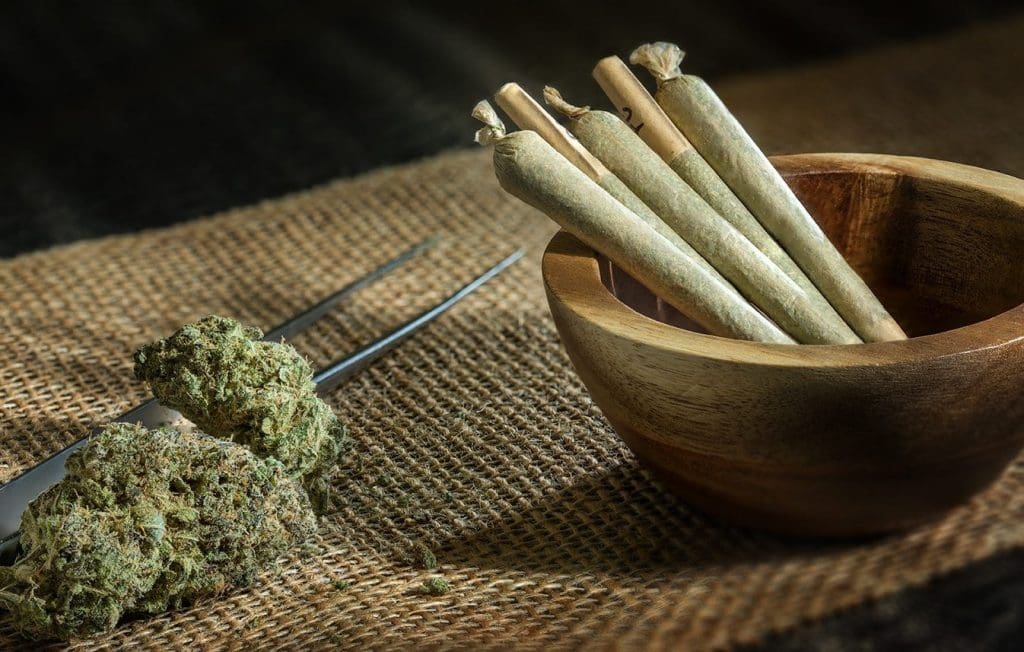 Is weed legal in Mass. yet? Yes! Last week, Massachusetts became the first state east of Colorado to sell recreational marijuana.
Dispensaries Open In Leicester and Northampton
On Tuesday, thousands of customers showed up for the first day of recreational cannabis sales in Massachusetts. The state's first commercial cannabis shops – in Leicester and Northampton – opened for business stocked with fresh flower, pre-rolled joins and plenty of baked goods.
Cultivate, in Leicester, welcomed customers via shuttle bus while police paroled nearby. Their first customer was Stephen Mandile, a war vet who has been using medical marijuana to treat PTSD and a traumatic brain injury. He and many others chose from products stored behind counters and under glass.
One man, Kenny Boisvert from Blackstone, was pleasantly surprised by his shopping experience.
"It's a very nice place. It's way more than I expected," he said as he waited to check out.
In Northampton, Mayor David Narkewicz was the ceremonial first customer at New England Treatment Access. Narkewicz had no intention of consuming his cannabis products, but wanted to keep his purchase as an artifact of city history.
Northampton is known for its progressive community members. Voters approved the sale of recreational marijuana in 2016 by one of the widest margins of any community in the state and representatives welcomed the opening of the store. The long-awaited establishment of recreational dispensaries on the east coast was considered a major milestone for the Marijuana industry; Massachusetts predicts it will be an $1.5 billion-a-year market.
Massachusetts Paves Way For Other States In New England
It appears that Massachusetts is paving the way for other states in New England to embrace cannabis legalization. Democratic Governor-elect Ned Lamont of Connecticut is in favor of legalization and hopes it will be a priority for lawmakers next year.
Maine has also voted to legalize marijuana, although stores are not scheduled to open until 2019. As we highlighted earlier this year, Vermont allows adults to use marijuana bust has no provisions for legal sale.
The rollout of legal cannabis sales was slow in Massachusetts. Regulators have been careful to do it safely without supply shortages seen on other states.
Cultivate and New England Treatment Access received the OK to open last Friday but waited three days to coordinate traffic and take care of other concerns. The rest of the states is waiting in anticipations for more licenses to be approved so additional shops can open, particularly in the greater Boston area.
It's still unclear which cottage industries linked to recreational cannabis sales will pop-up, although it's likely many will. What do you think? Our customers and readers are recreational and medical cannabis aficionados. What can Massachusetts learn from us her in Colorado?
Want more of the latest vote for marijuana news, updates and other fun cannabis-related stuff? Visit the Oasis Cannabis Superstore blog for more of what you love. Looking for the best weed, edibles and glass in Denver? Visit one of our two locations for the best service in town.
Oasis Deals & Events
Signup to get our best deals and specials.