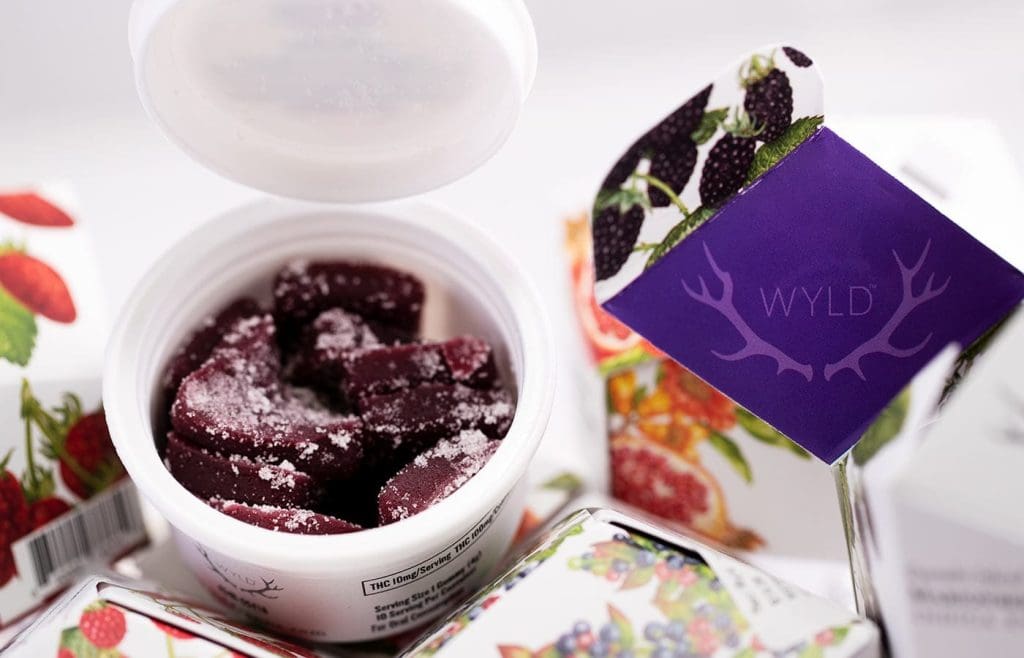 Updated on March 15, 2023. 
All about hybrid cannabis strains in Denver at Oasis Cannabis Superstore.  
Our third post in a series about indica, sativa, and hybrid cannabis strains.   
In our posts about indica and sativa we answered the question, "what is a Marijuana Strain?"  
What is a Marijuana Strain?  
"The term marijuana strain refers to any number of unique varieties of cannabis developed by carful breeding. Each strain has specific characteristics and hallmarks that differentiate it. This means that some strains are better suited for certain activities than others. What's more, generally marijuana strains fall into three categories: indica, sativa, and hybrid. Indica strains offer relaxing and sedating effects, sativa strains offer energizing effects, and hybrid strains offer a combination of both."   
In this post, we'll talk mainly about hybrid cannabis and hybrid products."  
What is Hybrid Cannabis  
Hybrid cannabis strains have the combined characteristics of sativa and indica plants, genetically speaking. Hybrid strains are quite popular and most cannabis today is a type of hybrid, either indica or sativa dominant. This is because 'genetically pure' or landrace strains that maintain their native characteristics are hard to come by.  
Who Should Use Hybrid Cannabis Strains  
Hybrid strains are great for all-around use. They can be used for energy, relaxation, or to help with medical conditions depending on individual needs and experience. They are also a good option for first-time users looking to learn about the effects of cannabis.  
What are the best Hybrid Cannabis Products?  
At Oasis, you'll find a collection of the best hybrid strains in Colorado. Grown by expert cultivators, our hybrid cannabis products provide the best possible user experience. Our favorite indica products are:  
Mirage fruit gummies are crafted using high-quality cannabis oil, along with other cannabinoids and terpenes to deliver a consistent effect, every time. Mirage Gummies are not sugarcoated, making them a healthier option. 
Love's Oven products are produced with the highest quality all-natural ingredients that are sourced locally (Colorado beet sugar) and organically (organic coconut oil) whenever possible. Their proprietary THC & CBD extraction methods ensure that you receive a consistent and effective dose of cannabis love in each bite. 
Ripple Pure powders dissolves quickly and cleanly into any food or beverage. Why settle for a bad-tasting edible? Instead, infuse all your favorite foods and drinks with fast-acting THC. Ripple products are the ONLY THC edibles clinically proven to be fast. In fact, they were proven to be 2X faster than the leading edible product in the country. 
Enjoy a unique blend of essential oils and the rich effects of hybrid cannabis in this award-winning bath bomb. Simply drop a single bath bomb into warm water and relax. Winner First Place Topicals and Transdermals in 2018 THC Championship.  
Wyld's Pomegranate gummies are made with real fruit and a hybrid terpene blend, ensuring a balanced and enjoyable high for both mind and body. These gummies are the perfect companion for any adventure, whether it be a favorite yoga class or tackling a new peak.  
Bold, rich, and decadent, Dixie's Straight Up Dark Chocolate combines 70% cacao with pure, clean-extracted THC. Enjoy all the health benefits of dark chocolate paired with the benefits of whole-plant hybrid cannabis.   
Nothing says full-body relaxation better than Mary's cannabis-infused Massage Oil. With a low-level viscosity, this extraordinary oil glides over large areas of the body effortlessly, delivering quick relief to sore muscles and joints. Loaded with vitamin-rich essential oils.  
If you're looking for a balanced blend of indica and sativa effects, these creamy caramel chews provide the best of both worlds. They truly provide an "anytime, anywhere" experience that you can rely on day or night.  
Visit us at Oasis for these awesome products and many more. Our expert budtenders are always happy to help pick the right products and strains for you. Visit us at our two Denver locations. Pre-order online and pick-up in-store. Oasis houses the largest collection of indica, sativa, and hybrid products in Denver.   
Oasis Deals & Events
Signup to get our best deals and specials.