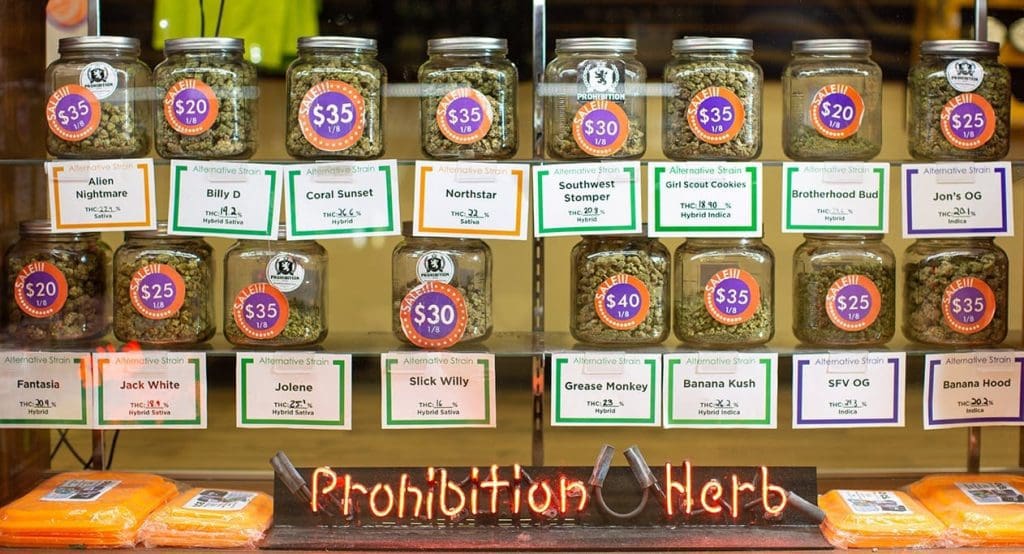 How to be an Eco-friendly Cannabis User
We all know the earth has seen better days – and that's putting it lightly. So, let's talk sustainability.
Living sustainably is about reducing our impact on the environment and avoiding depletion of natural resources to maintain ecological balance. More simply, it means not treating our planet like a trash can and making eco-friendly decisions on a day-to-day basis.
This is a complex and broad issue – one that touches every area of lives – but as cannabis consumers, we can take initiative to be part of the solution, not the problem. By adjusting your cannabis lifestyle, you can make a difference.
No sure how to get started? Here are five tips to become a more sustainable cannabis consumer today.
Recycle Product Packaging
There's a lot of waste that comes from cannabis products. Packaging like plastic jars, plastic doob tubes, plastic wrap – all should be recycled whenever possible. Keep in mind, though, that only 9% of plastic actually gets recycled (even if you put it in the recycling bin) so consider choosing products that come sans any plastic at all. The earth will thank you!
Paper used in cannabis packaging can also be recycled or composted depending on your city laws.
What about glass jars? Good news! Glass is 100% and infinitely recyclable. So, you can feel good about buying cannabis products packaged in glass. You may even find a way to recycle or repurpose it on your own.
Support Sustainability-Focused Cannabis Companies
There are plenty of sustainably-minded cannabis companies out there. Support them! It's no secret that cannabis grown outdoors needs less electricity and fewer – valuable – natural resources. Use your purchasing power to create demand for greenhouse or outdoor cannabis! It's an easy and very effective way to support and prioritize sustainability.
Don't Use Earth Like a Trash Bin
Wait, people are really still littering? Yes, sadly they are. Don't be a litterbug! Improperly disposing of waste on land or water is horrible for the environment – don't think it doesn't haven't an impact. Here in Colorado – or anywhere really – flicking your roach outside could lead to a grass fire. Dumping waste in water harms marine life. Let's not forget, cannabis can be deadly to pets and wildlife.
Buy Clean Green Certified Cannabis
Because the term "organic" is federally regulated and the USDA does not recognize cannabis as an agricultural crop, cannabis can't be certified as organic. However, you can look for the Clean Green Certified program label.
The Clean Green Certified program serves to verify that your cannabis was cultivated using sustainable, natural, and organically-based practices. For information on which cultivators and processors are Clean Green in your state, check out the CGC website.
Properly Dispose of Vape Batteries
Unfortunately, there's not currently a recycling solution for oily vape cartridges (outside of refilling each time they empty). However, you can recycle vape batteries.
Vape batteries contain lithium, which should not be discarded in the regular trash. Instead, use Google and find your nearest battery drop-off location. This way you'll avoid exposing plants or animals to any harmful materials from your batteries.
Oasis Cannabis houses the largest selection of medicinal and recreational marijuana in Denver. We offer over 100 unique marijuana strains and stock cannabis from top Colorado providers. We're committed to providing outstanding customer service. Our talented staff will help you select the best products for your specific needs. Visit us today.
Oasis Deals & Events
Signup to get our best deals and specials.