This month Oasis Cannabis is celebrating a big milestone. October 11, 2020, is our official 10-year anniversary as a cannabis dispensary in Denver. We're so excited! That's why, beginning today, we're offering a special promotion on ALL orders placed online. Use promo-code oasis10year for 10% off your purchase, online only.
No minimum purchase. Use one time per customer through October 17, 2020.
Discounts on Your Favorite Products by Popular Vendors Like:
Evolab – cannabis vape system with an extensive selection of high-quality concentrates
Wylde – a Pacific Northwest confectionery company that makes great-tasting gummies
Green Dot Labs – produces some of the highest quality flower and concentrates on the market
To order, just navigate to the store page you'd like to purchase from (Denver South or Denver Northwest). Then, search for the products you want and complete the checkout process. Your order will be sent to the Oasis Cannabis Superstore location you select. Once your order is ready, we'll send you a text message and you can pick it up in-store.
My, How We've Grown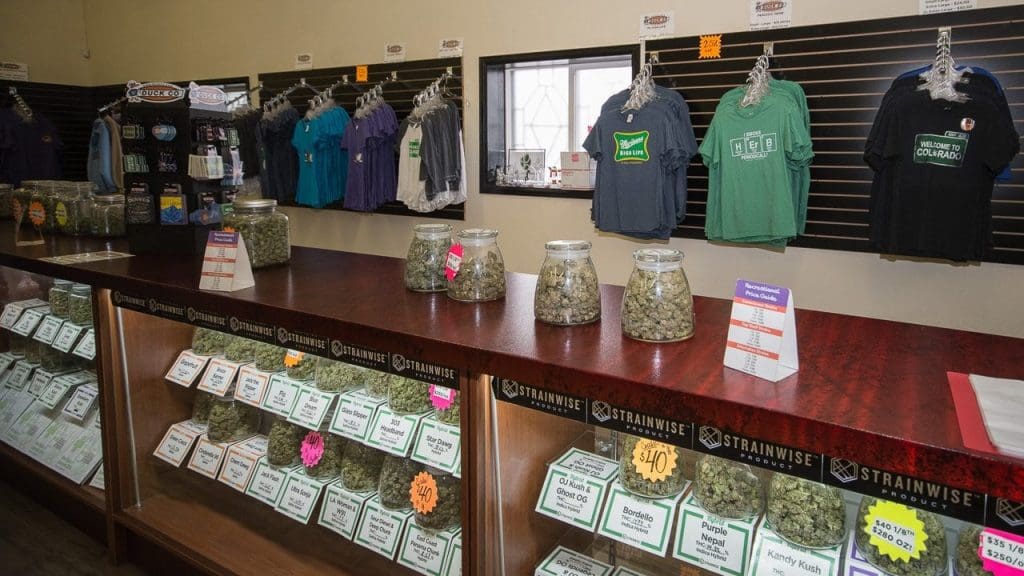 A lot has happened in 10 years. We branched out. Oasis started a small medical dispensary in 2010. Today we offer the largest selection of recreational and medical marijuana in Denver and Westword Magazine named us "Best Cannabis Selection in Colorado." Plus, now we have a convenient online ordering platform customers love.
"This is a serious milestone for us as a company. I want to extend my sincere gratitude and appreciation to all our customers and team members. I am blessed to have been with this company from day one, and it's very heart-warming to reflect on its growth, along with all the people I've had the pleasure of meeting. Thank you for your continued support. We look forward to serving the Denver community for years to come." Said Bryan Jarvis, Operations Manager.
Oasis stocks several unique strains of pre-rolled joints, flower, topicals, edibles, and so much more. Plus, we offer a ton of smoking accessories and custom glass. We work with local craft cannabis growers and partner with multiple premium craft marijuana growers. Our marijuana products are always fresh. There is no other cannabis store like it anywhere! Relax, it's all here.
Enjoy this special 10-year celebration promotion! Remember, promo-code oasis10year for 10% off your purchase, online only.
*Please note, online orders will not be accepted during the last business hour at each store location. We reserve the right to cancel any order, for any reason. Call 303.333.3338 (North Store) or 303.756.1494 (South Store) if you have any questions or special needs.
Oasis Deals & Events
Signup to get our best deals and specials.