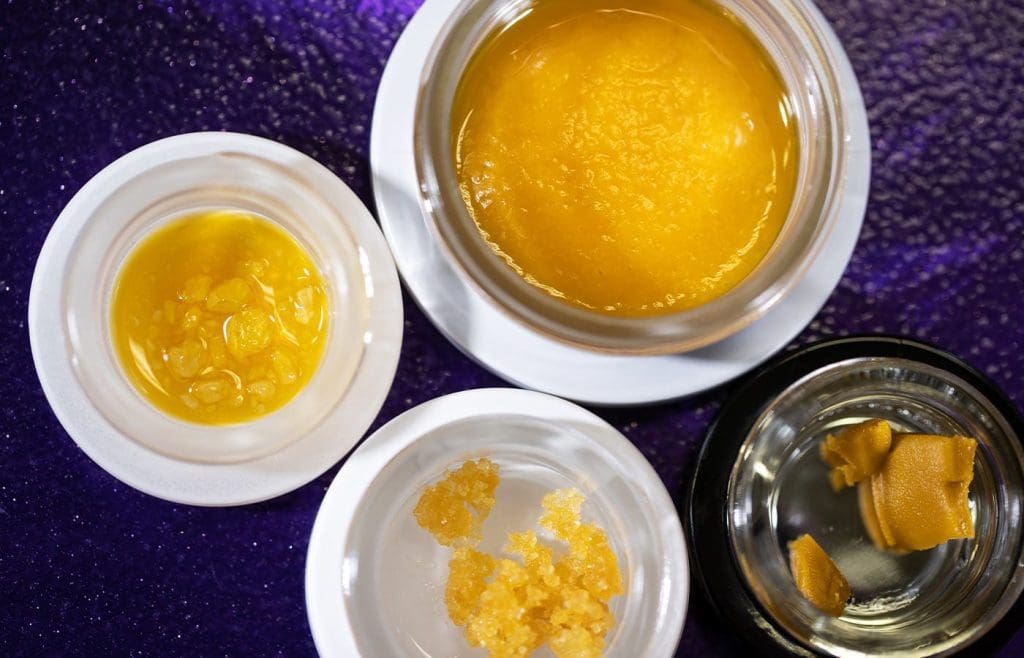 Did you know that in addition to our Oasis Weekly Partner Specials, we also offer daily deals on products from a ton of awesome cannabis providers like Nokhu, HRVST, Made in Xiaolin, and more? It's true. At Oasis Cannabis, every day is a great day to save on your favorite marijuana products in Denver. Here's what's on deck for the next 10 days – there's a lot to look forward to 
May 15, 2021 
10% off all Viola Products 

 

25% off all Iovia Products 

 

30% off all Eureka Products (Including Eureka Cure Joints)

 

50% off all Robhots Products

 
May 16, 2021 
40% of all 1906 New Highs Products 

 

50% off all 5-10mg Keef Cola and Ceria Drinks (no 100mg) & 25% off Keef Pax Pods 

 

25% off all Products by The Lab 

 

10% off all Made in Xiaolin Products (Including Soldatos)

 

25% off all Nokhu Labs Products (including gummies) 

 

10% off all O.Pen Vape Products

 
May 17, 2021 
20% off all Mary's Medicinals Products 

 

25% off all Dixie Products 

 
May 18, 2021 
25% off all Cheeba Chews Products 

 
May 19, 2021 
30% off all Wyld Products (Including Elderberry CBN)

 

10% off all HRVST Labs Wax and Shatter

 
May 20, 2021 
25% off all TasteBudz Products

 

25% off all Airo Pro Products

 
May 21, 2021 
25% off all Incredibles, Clear Creek Extracts Nove and Quiq Products

 
May 22, 2021 
25% off all Canyon Cultivation Products

 

25% off all Kavair and Star Bars Products 

 

off of Escape Artists Products (excluding Live Resin Infused Joint)

 

25% off all Batch 1-gram Cartridges

 
May 23, 2021 
40% off all 1906 New Highs Products

 

50% off all 5-10mg Keef Cola and Ceria Drinks (no 100mg) & 25% off of Keef Pax Pods

 

25% off of all Leiffa Products (including chocolate bars)

 
May 24, 2021 
20% off all Mary's Medicinals Products

 

25% off all Dixie Products

 
May 25, 2021 
25% off all Cheeba Chews Products

 
Vendors Nokhu, HRVST, and Made in Xiaolin  
Nokhu 
Nokhu Labs makes premium solventless extracts using expertly cultivated Cannabis. Their solventless extraction process uses only heat and pressure to create pure concentrates, offering a clean, potent, and accurate representation of the flower it came from. 
HRVST 
HRVST Labs offers outstanding medical and recreational concentrates from the highest quality cannabis. Their products are clean and terpene-dense, making them a favorite of even the most decerning users. 
Made in Xiaolin 
Each Xiaolin cannagar is hand-crafted by thoroughly trained artisans to offer the perfect smoking experience, every time. Made with exceptionally cultivated cannabis, Madin Xiaolin cannagars are great for sharing or enjoying solo.
At Oasis, we love to bring you the best deals on cannabis products in Denver, from flower and vape pens/cartridges to edibles and concentrates, we offer the largest selection of medical and recreational marijuana in the city. As you can see, we offer deals and promos nearly every day, plus weekly partner specials, and holiday events as well. Swing by soon! 
Oasis Deals & Events
Signup to get our best deals and specials.