Denver Cannabis Valentine Gifts at Oasis Cannabis Superstore.
This Valentine's Day, shop Denver Valentine cannabis gifts in-store and online. Surprise your sweetie with any number of cannabis concoctions, including delicious edibles and accessories from the best providers in Colorado. We've got everything your Valentine wants this year.
Denver Valentines Cannabis Gifts
Denver cannabis Valentine's gifts perfect for the marijuana lovers in your life.
Canyon – Lick It – Strawberry Lemonade 10mg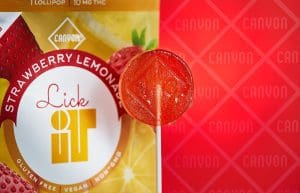 Adult lollipops anyone? Give these sweet suckers for a yummy treat your true love will adore. Infused with super-pure and excellent THC, these strawberry lemonade-flavored pops are the perfect way to show you care.
Ripple Relief 40:1 Beverage Enhancer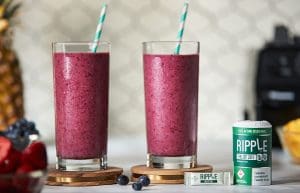 Each Ripple Dissolvable Powder Packet contains the perfect mix of odorless, flavorless, calorie-free THC and CBD. Add to anything: shakes, soup, smoothies – even salad dressings – the sky is the limit. With this beverage enhancer there's no unpleasant oily residue or grassy flavor. Just reliable, consistent, fast-acting effects.
1906 Chocolate LOVE Beans 1:1 CBD 100:100mg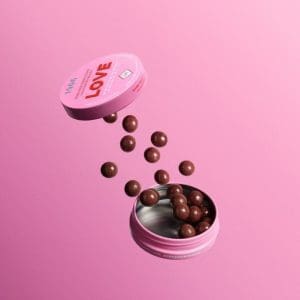 Get in the mood this Valentine's Day with LOVE Beans for Arousal by 1906 New Highs. Complete with Blue Dream cannabis plus five plant medicines for sensuality, these chocolate beans are an ideal Valentine's gift. Other ingredients include Damiana (to curb inhibition), Catuaba (to increase sexual desire), Ashwagandha (to reduces stress), and Muira Puama (to promote longevity). Love Beans are made with Strava coffee beans and artisanal dark chocolate.
Wanna 10:1 Strawberry CBD Gummies
What's Valentine's Day without Strawberries? Handcrafted from an original recipe, these artisanal strawberry sour gummies boast all-natural flavors and colors, plus a healthy dose CBD derived from organically grown hemp. They're especially crafted for superior texture and are just as juicy as the real thing.
Incredibles Chocolate Strawberry Bar 100mg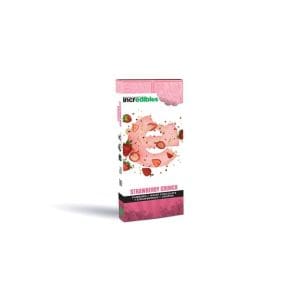 This Incredibles classic took home the 2012 THC Hemp Connoisseur Championship award. It's no wonder being that this recipe features white chocolate, real bits of strawberry, and perfectly puffed crisps of rice. Every Incredibles bar is non-GMO, gluten free, and made with sustainably sourced ingredients. Not to mention, Incredibles triple-tests every batch to ensure quality and dosing accuracy.
Keef Cola 10mg Bubba Kush Root Beer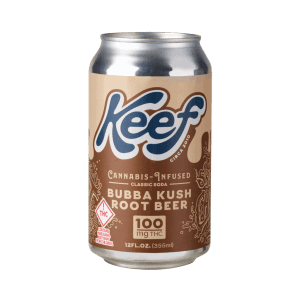 Bubba Kush Root Beer is a fun and effective infused beverage for both new and experienced users. Winner of the 2015 High Times Cannabis Cup for Best Edible, this flavored cola is great on its own or mixed with ice cream for an old-fashioned Valentine's Day treat.
Custom Glass
Don't forget, Oasis houses the largest collection of custom glass and smoking accessories in Denver. No other dispensary has this array of pipes, bongs, and other smoking accessories perfect for Valentine's Day.
We've got the best Denver Cannabis Valentine gifts, hands down. Shop in-store or online for the finest cannabis edibles in Denver. You're guaranteed to find something your Valentine will LOVE.
Oasis Deals & Events
Signup to get our best deals and specials.