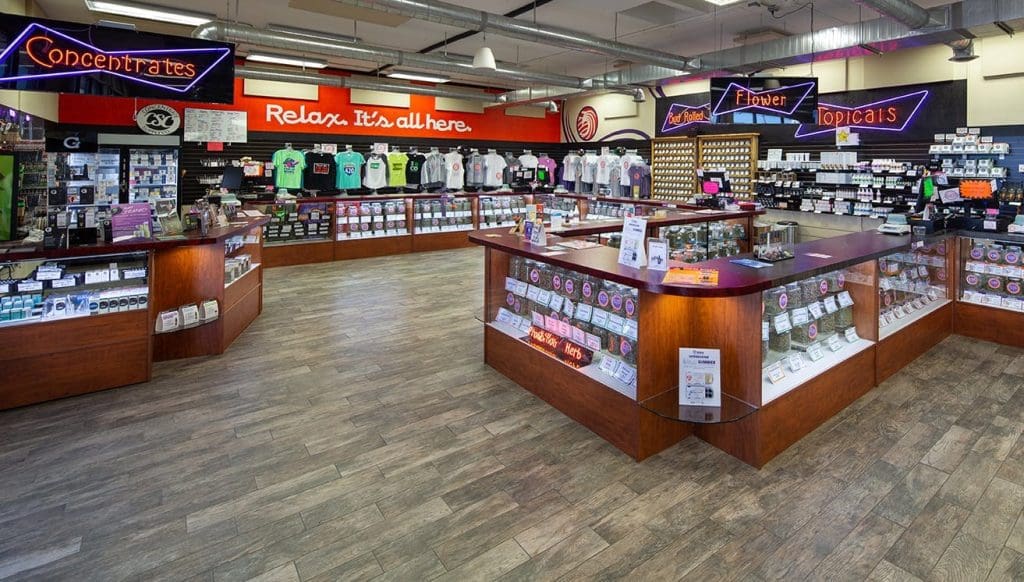 Every month, Oasis Superstore offers weekly specials from featured partners you love like Binske, Wyld, TasteBudz, and more! Plus, the holidays are here, and you know what that means? More awesome deals on your favorite Colorado cannabis products! Here's how we're celebrating Veterans Day, Black Friday, and Christmas. Take a look and shop till you drop (in-store or online).
Featured Partner Denver Cannabis Specials in November
These specials run all week, each week, this November! There's never been a better time to stock up the best cannabis products in Colorado!
Week of November 1 – 7
25% off all Robhots Products
25% off all Binske Concentrates
10% off all O.Pen Vape Products
Week of November 8 – 14
25% off all Lucky/Altus Products
10% off all Dablogic Cartridges and PAX Pods (excluding grammed concentrate)
Week of November 15 – 21
25% off all Binske edibles and Higgs Joint Packs
10% off all Batch 1-gram cartridges and syringes
Week of November 22 – 28
IoVia – 15% off all IoVia products
TasteBudz – 25% off all TasteBudz Products
Natty Rems – 25% off all Natty Rems (cartridges only, including 1 gram)
Week of November 29 – Dec 5th
Wyld – 50% off all Wyld products (excluding Elderberry CBN)
PAX – 25% off all PAX pods
Denver Holiday Cannabis Promotions
Veterans Day Cannabis Special
This Veterans Day we're so excited to offer a 15% discount to ALL confirmed Veterans on both medical and recreational cannabis on November 11, 2020, ONLY. In addition, ALL confirmed Veterans get a pre-rolled joint by Jaze for just $.10!! Limit one per customer. Join us to kick-off this special season of holiday deals! Thank you, Veterans!
Denver Black Friday Cannabis Promo
On Black Friday ONLY, visit either our Denver South or Denver North locations, and get a special cannabis surprise for just $.10. Limit one per customer, no minimum purchase required.
Thanksgiving hours
We'd never leave you high and dry on Thanksgiving. That's why we're open from 9am to 4pm. Stop by and stock up before Thanksgiving dinner.
Thanksgiving Weekend Special
Take 15% off storewide on Saturday, November 28, 2020 ONLY. Follow us on Twitter for more updates on this holiday special.
December Cannabis Specials
Santa Stocking Suffer Specials. Shhhh…this Christmas special is still a secret. Stay tuned for exciting announcements on our Santa Stocking Stuffer Cannabis Specials coming soon.
Shop Oasis Cannabis Superstore, in-person or online, for the best selection of recreational and medical marijuana products in Denver. Flower, edibles, concentrates, and topicals, we've got it all plus a huge selection of glass. Our friendly staff is always happy to answer questions or make recommendations. Visit us at one of two Denver locations, Denver South or Denver North.
Oasis Deals & Events
Signup to get our best deals and specials.