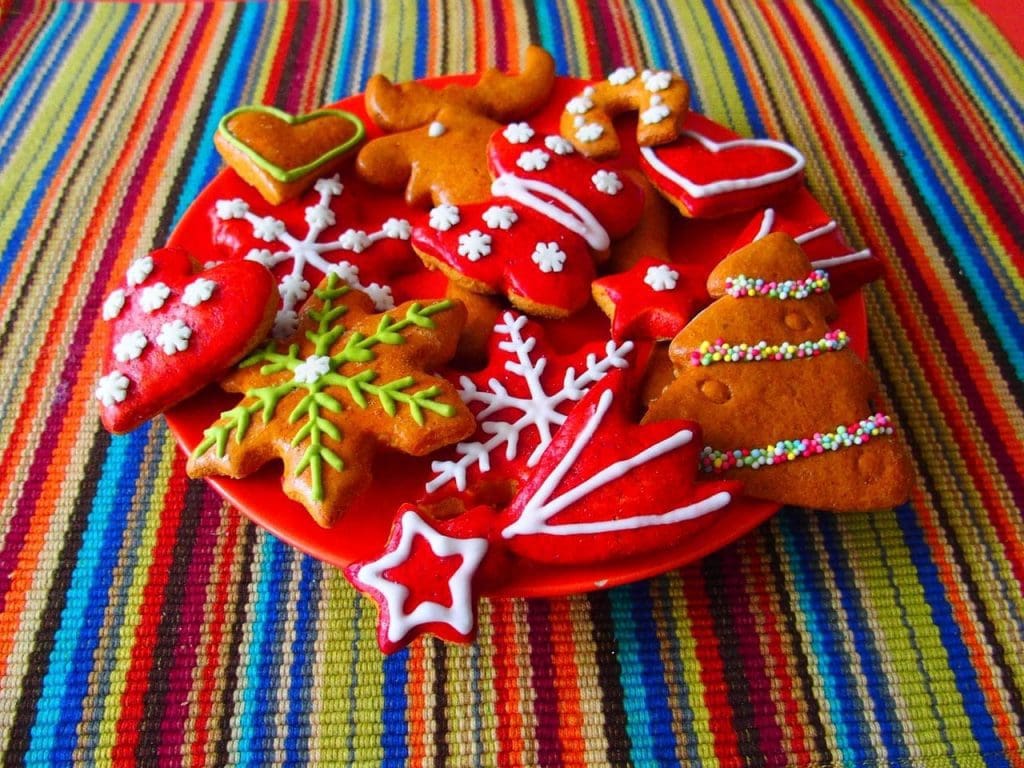 Cannabis Christmas Treats.
It wouldn't be Christmas without cookies…and cannabis! Bake delicious Christmas cookies with a twist this year.
The tradition of Christmas cookies dates back to Medieval Europe, when ingredients like cinnamon, almonds, clove, black pepper, and allspice became available in the West. By the 1500s Christmas biscuits – as they were called – were seasonal staples in many countries.
In the US, Christmas cookies first made an appearance in the 1600s. The tradition later became widespread when a change in importation laws at the turn of the 20th made cookie cutters easy to find and affordable to buy. However, it wasn't until the 1930s that children began leaving cookies and milk for Santa on Christmas eve, solidifying them as a modern Christmas tradition.
Speaking of cookies and milk for Santa, why not shake things up a bit this year and leave *him* some delicious Christmas cannabis treats. He deserves it.
Christmas Cannabis Treat Recipes
First, a basic cannabutter recipe, from Leafly, you can you for all your cannabis baking needs. This recipe walks you step-by-step (with videos) through everything from decarboxylation to infusion.
This rich and creamy egg nog (nug nog) by cooking with Laurie + Maryjane is spiced with nutmeg and vanilla. It's smooth, buttery, and packed with a punch. Plus, it's easy to make with common ingredients like eggs, milk, and sugar.
Thanks to MarijuanaBreak, this year you can choose from not two, but five cannabis-infused hot chocolate recipes, all of which call for cannamilk. MarijuanaBreak's cannamilk is easy to make. Just make sure you have enough on hand to make ALL your hot cocoas.
From Texas Weed Syndicate, this Christmas cookie recipe takes a traditional cookie and flips it on its head. Just add cannabutter to the mix and – viola – marijuana snowball cookies for all your holiday needs.
Peppermint Canndy Cane Brownies
Who doesn't love good old-fashioned pot brownies? Well, this recipe from Cannabis Cheri takes a cannabis classic and infuses it with peppermint for the perfect holiday treat everyone will love.
Corinne at Wake + Bake has discovered that gingerbread goes excellent with cannabis. She's made gingerbread coconut ice cream, gingerbread cookies, gingerbread bars, and now these incredible Gingerbread Truffles, perfect for the holidays.
If baking isn't your thing, not to worry. At Oasis, we carry a number of delicious edibles you can serve as your next holiday party or give as gifts. Items from:
Cheeba Chews
BlueKudu
Dutch Girl
Love's Oven
Sweet Grass Kitchen
More…
How ever you choose to celebrate the holidays – treats or no treats – Oasis Cannabis Superstore is here for you. With over 200 distinct cannabis strains products, pre-rolled joints, edibles, and topicals, we've got everything you need. "Relax, it's all here!"
Oasis Deals & Events
Signup to get our best deals and specials.