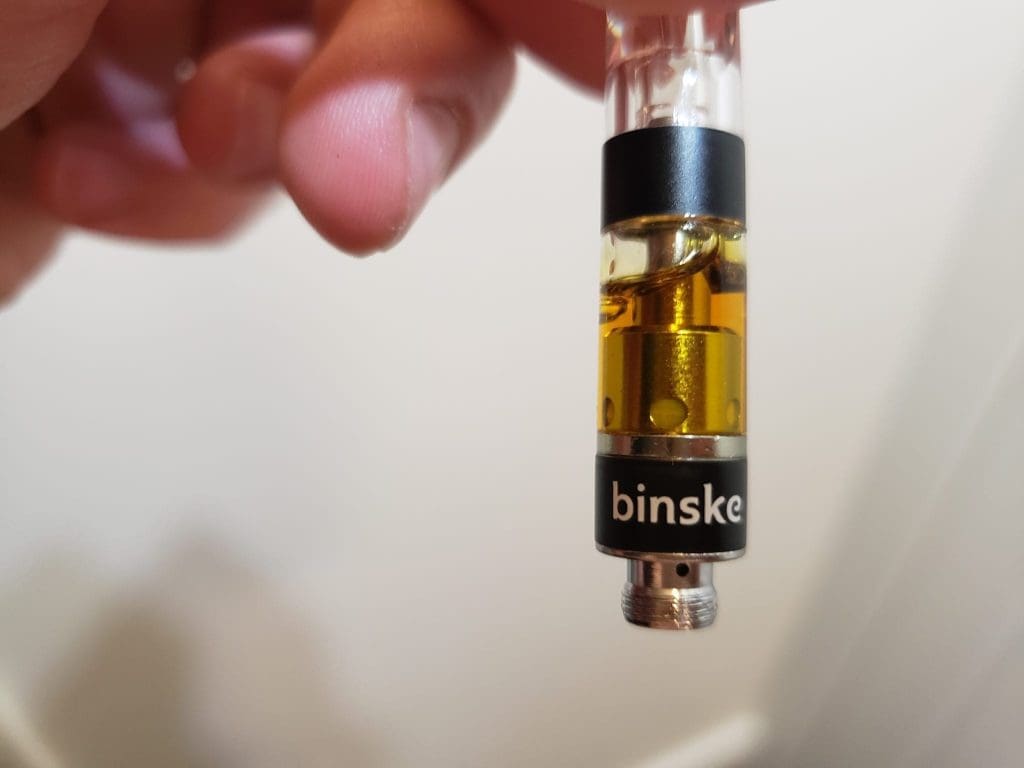 binske Introduces Ceramic Vape Cartridges
Cannabis companies are increasingly changing their cartridge hardware from metal to ceramic, and binske is no exception. We recently updated the hardware for 1-gram cartridges to ceramic materials. There are multiple reasons for quality manufacturers to use ceramic materials including safety, effectiveness, and taste.
Safety is perhaps the number one reason companies are making the switch. Metal hardware is traditionally cost-effective and reliable. However, an alarming discovery during testing has revealed that metal hardware, particularly lower quality, can leach into the oil and result in lead exposure. The high acidity of cannabis oil can cause lead molecules to be absorbed into the oil where they are inhaled into lungs as an aerosol. Ceramic hardware contains the ideal consistency to prevent oxidation and eliminate this risk.
Additional benefits of ceramic:
Better taste: Ceramic cartridges are more porous, so more of the terpene-rich cannabis oil is absorbed, providing a fuller flavor. Unlike ceramic, metal hardware contains a cotton wick around the coil, which can lead to a dry hit and burning taste. Ceramic materials are free of contaminants that taint the taste of the vape, providing a clean and flavorful hit.
Improved vapor: The porous nature of ceramic hardware also increases the surface area of heat. The fuller spectrum of heat contributes to more product being inhaled per puff. Fewer materials used in the cartridge also allow the content to last longer.
 More heat-resistance: Ceramics are a heat-resistant material, reducing the chance of your coil getting damaged by heat.
Clearer view: The white background of the ceramic hardware provides a clearer view of the honey-colored oil inside, a benefit when it comes to seeing the quality of the vape.
binske ceramic cartridge specifications
Technology atomizer heating element embedded in porous ceramic
Press Fit Mouthpiece
510 threaded connection
Operational viscosity ranges from 1,000 – 110,000 cPs
The functionality of ceramic hardware clearly makes a difference for a clean, pure—and most of all—safer vaping experience. Try binske vape carts to taste the true essence of cannabis strains, extracted from fresh-frozen flowers and preserved in golden oil for your enjoyment.
Oasis Deals & Events
Signup to get our best deals and specials.