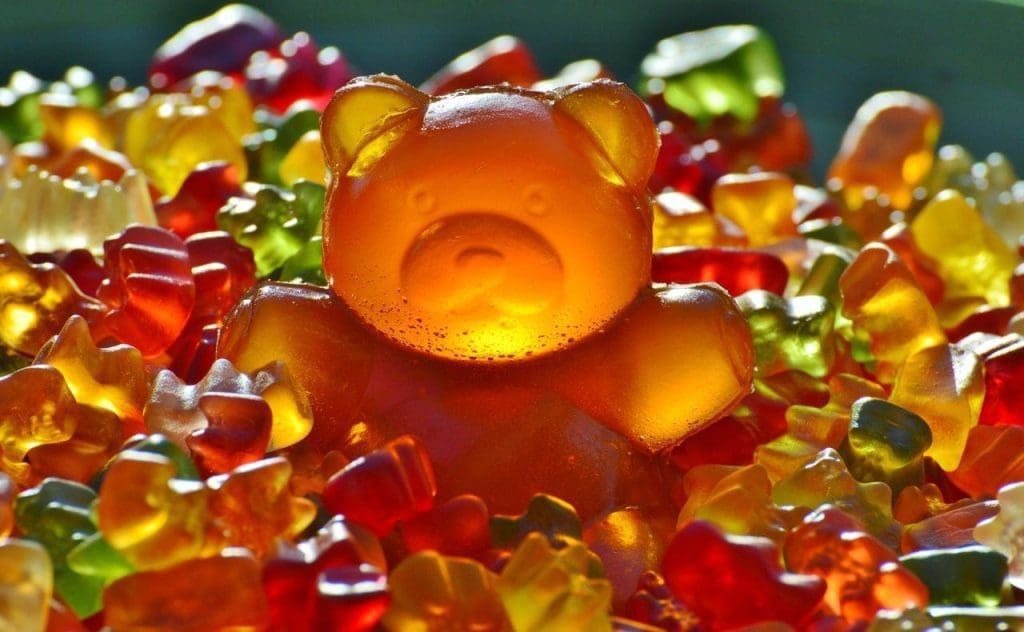 The love of cannabis edibles is growing!
In 2014 in Colorado alone, 2.85 million units of cannabis-infused products were sold.
So, it's no surprise that more and more people are making edibles at home. And we're not just talking about old-fashioned pot brownies. We're talking about fruit-based gummies, vegan chocolate bars, and even gluten-free Rice Krispies treats. Once you know how to make your own cannabis-infused oil and butter, there's nothing to stop you from being the cannabis king of the kitchen.
We turned to The Cannabist for a tried and true cannabutter recipe.
To make your own cannabis-infused butter, the only ingredients you need are:
– 1 pound butter
– 1 cup water
– 1-2 ounces cannabis
Combine butter and water in a pot on low heat. After butter melts, add ground cannabis and simmer for 2 to 3 hours. Stir occasionally so it doesn't come to a boil and the THC gets evenly distributed. Use and store like regular butter.
Cannabis Oil
Just like you can infuse cooking oils with herbs and other ingredients, you can do the same with cannabis to create a canna oil. Any oil—olive, coconut, whatever you have on hand—will do.
To make your oil more potent, decarboxylated the cannabis. Simply preheat the oven to a low temperature (around 225 degrees) and bake 1 cup ground cannabis for 40 minutes. To infuse, combine the following ingredients in a Crock-Pot:
– 1 cup coconut oil (or oil of choice)
– 1 teaspoon sunflower lecithin
– 1 cup decarboxylated cannabis
Stir every 30 minutes to evenly mix. Simmer for 8 to 12 hours and let oil cool in the Crock-Pot. Place a large cheesecloth in a bowl or cup and carefully poor the plant matter into the cheesecloth. Secure with a string and use your hands to squeeze out the canna oil. Pour oil into a mason jar or other container and cool in the fridge.
Now, here are some great cannabis edibles recipes from the Greatist.
With just five ingredients (one being water and another lemon juice), these gummies are sure to please. You can also freeze them so you're ready for whatever comes your way this summer.
This chocolate bar brings new meaning to the term 'kind bud' – it's delicious and cruelty-free. Pull out the typical ingredients you'd use to make regular chocolate bark but use your homemade cannabis cooking oil instead.
We're pretty sure this recipe was created for those of us who can't even when it comes to spending time in the kitchen. Melt chocolate and cannabis oil in a pot then coat the bananas and freeze. Yep, that's it. High five for fast recipes that can get you… high.
Made with nut butter, brown rice syrup, and cannabis butter or oil, these treats are so good we predict they'll replace the traditional pot brownie.
Using sunflower seed butter, honey, flax egg, cocoa powder, and cannabis, these brownies rival the ones you made in high school. For a Paleo version, use a regular egg and any nut butter of your choice.
Oasis Cannabis has everything you need to make the finest edibles at home. Visit us at one of our two locations in central and north west Denver.
Oasis Deals & Events
Signup to get our best deals and specials.