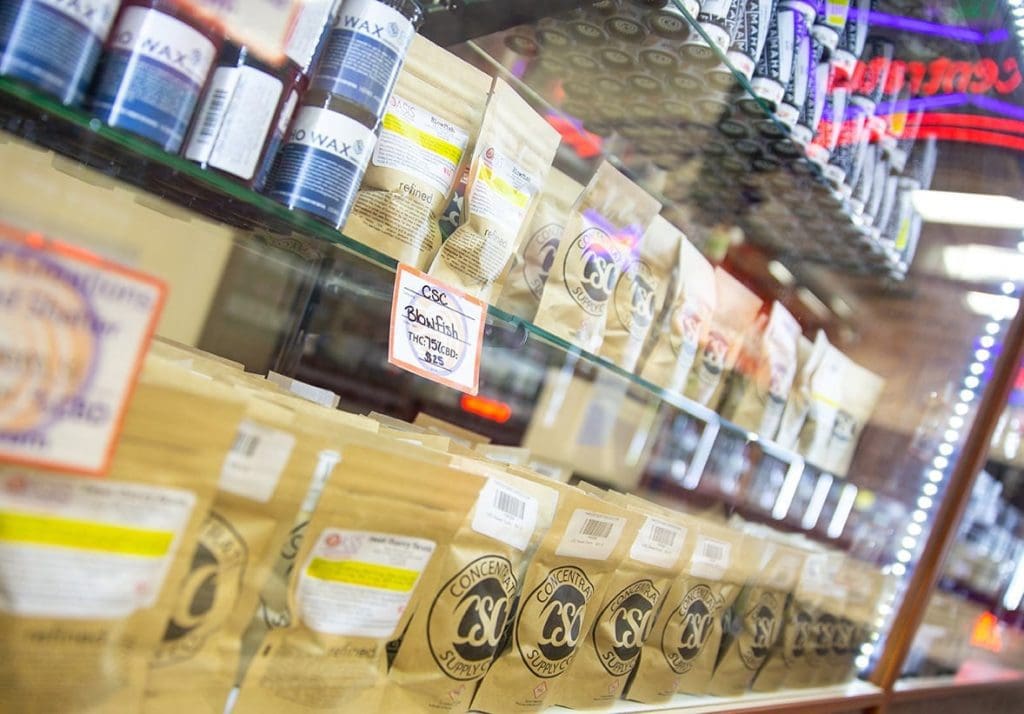 How to Plan a Cannabis-themed Weekend in Denver.
There's no question that cannabis draws a lot of people to Colorado. Some come to tour, and some come to stay. Whatever your resident status, if you're looking for a little Rocky Mountain high, we've got some suggestions for you. Here are our top picks for a fun-filled cannabis-infused weekend.  
Attend a 420 Celebration 
A popular festival is the Denver 420 which features vendors, live music, and entertainment. This event is held every April, so if you're visiting, you'll have to plan ahead to make it.   
Take a Tour 
Colorado Cannabis Tours is one of many companies that offers safe, free, transportation to cannabis-related points of interests. Guided tours are available as well, they can be a little pricy, but they do come with discounted prices on products.  
Pair Yoga with Cannabis 
Fans of this combination say that pairing yoga and cannabis is both an enlightening and relaxing experience. There are several studios that offer private classes where students are welcome to imvibe before, during, and after class.  
Try a Cannabis-friendly hangout 
Contrary to popular belief, you can't just light up anywhere in the state. Infact, most bars and public places, are not marijuana-friendly. However, there are a few private clubs where members of legal age can purchase and smoke marijuana on-site. Memberships at IBake Denver, for example, are super cheap and allow you the freedom to smoke in "public." 
Book a Cannabis Experience
Cultivating Spirits, for one, is a company that offers responsible and educational marijuana experiences. Popular choices are a three-course, three-strain, cannabis pairing or a wood, wine cannabis tour. You can also book a private "tasting" event at your residence or party.  
Relax With a Cannabis Massage 
Primal Therapeutics brings cannabis-infused massage therapy to your location in the Denver metro area. The company aims to educate people about plant medicine and holistic health as an alternative medicine. It offers a wide range of massage services, as well as guided meditation and full-body scrubs.   
Cannabis spa treatments are a growing trend in Colorado. Find cannabis-inspired body wraps, scrubs, and facials. You can even find cannabis oil treatments at the big name, luxury spas, like at the Hilton Inverness hotel in south Denver.  
Shop Artistic Glassware 
Glass-blown pipes are a true work of art. Checkout our huge selection of glass hand-crafted by local artisans. We've got everything from bats and one-hitters, to traditional pipes, bowls and bongs. Be prepared to see something you haven't before.  
Book a 420-Friendly Hotel 
Not all accommodations are 420-friendly. Infact, most aren't. If you plan to partake all weekend long, we recommend booking a hotel that explicitly states it's okay to smoke on-property. You won't find them in all towns, but there a few in the Denver-metro areas as well as southern Colorado.  
Take a Cannabis Cooking Class 
Take a cannabis cooking class and learn how to make your own delicious edibles! Private classes are offered all over Colorado. Most are between two and three hours long and will teach you how to make everything from entrees, to candy, to dessert! 
There you have it. 10 things to plan for a cannabis-themed weekend in Denver. Whatever you do, be sure to visit us at Oasis Cannabis for the best cannabis in Colorado. We offer the largest selection of Colorado cannabis flower, infusions, topicals, edibles and more. We also house an incredible glass gallery. Visit us today.  
Oasis Deals & Events
Signup to get our best deals and specials.